Boston Pizza laces up for Rogers' NHL broadcasts
The multi-year deal takes the casual dining chain's affiliation with the NHL to the national level for the first time.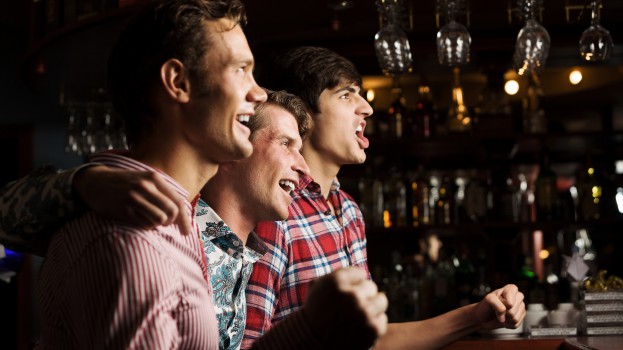 Boston Pizza has signed a multi-year deal as a sponsor for Rogers NHL broadcasts beginning this season, giving the restaurant access to hockey fans at all levels across Canada.
Boston Pizza had a pre-existing relationship with Rogers as a sponsor of Hockey Central on Sportsnet, which will continue as part of the new deal. Now, the restaurant's branding will also be featured on Scotiabank Wednesday Night Hockey and Hockey Night in Canada on Saturdays, as well as on pre-game shows.
The length and cost of the deal was not disclosed.
Steve Silverstone, executive VP of marketing at Boston Pizza, tells MiC that the deal expands Boston Pizza's involvement with the NHL beyond its regional-level partnerships with the Edmonton Oilers, Winnipeg Jets, Vancouver Canucks and Calgary Flames. The company also supports hockey from the grassroots level with minor hockey to Hockey Canada and the World Junior Hockey Championships.
"Hockey is the number one sport in the country, so our investment matches that interest," Silverstone says. "But we believe that with all sports being part of our DNA, this offers a programming opportunity that is unmatched in its scope. I'm hard pressed to think of other brands that offer a sports experience on all levels like we do."
Rogers is working closely with Boston Pizza's media agency UM and creative agency Taxi Canada on developing the restaurant's sponsorship activities.
Silverstone says that the restaurant's budget for hockey sponsorship is similar to what it has been in recent years, but more of it is now being concentrated on its NHL involvement. By signing on with Rogers' broadcasts, Boston Pizza now has a more well-rounded set of hockey affiliations at every competitive level that it will use to drive sales in its locations among its two main demographics: the families with children on the dining room side and the adults on the bar side, who will both be the targets of programs and activities linked to the NHL.
At a press conference announcing the company's expanded GameCentre Live offering on Wednesday, Rogers president Keith Pelley said that a dozen sponsors had signed on for its NHL coverage and would be announced in the coming weeks.
Image courtesy Shutterstock