ICYMI: AAM increases reporting, Hydro QC sticks with Touche!
In case you missed it: the AAM asks for quarterly newspaper metrics in 2016, Hydro Quebec renews ties with Lg2 and Touche! and more on people moves.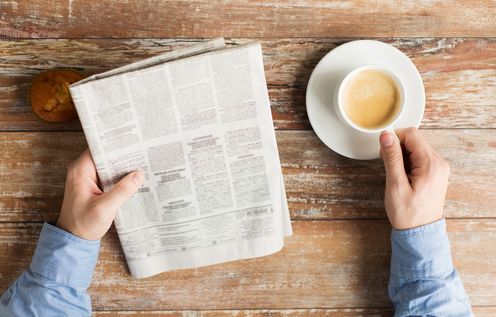 New reporting requirements for Canadian newspapers in 2016
The Alliance of Audited Media will soon be providing more regular newspaper metrics. Its board has asked newspaper publishers across Canada to report quarterly on their circulation and other cross-media metrics.
The move is an effort by the AAM to bring the newspaper industry's reporting requirements at par with other mediums. Publishers will have access to a new interface for reporting starting July 2016.
Hydro Quebec renews relationship with Lg2 and Touche!
After a competitive review, Hydro Quebec decided to renew its creative and media relationships with Lg2 and Touche! Both companies have been working with the service provider since 2010. Read more here.
PEOPLE MOVES
Crucial Interactive hires new programmatic lead
Jiho Kim has been hired as the new senior manager, programmatic and private exchange at the media company. Kim brings eight years of digital advertising experience at Xaxis to his new position. He started his job in the company's Toronto office this week.
Kim's leadership skills as well as his experience with programmatic advertising were key reasons for his hire. He is to head strategy for Crucial's private programmatic platform, Contobox and develop ties with agency trading desks.
Keek CMO resigns
Lin Dai, the chief marketing officer at Keek has resigned, and the mobile video social network's board has accepted his resignation. Dai, who joined the company 15 months ago, has been credited for growing its global user base and for developing key partnerships with media companies in the U.S.
Videos on Keek's platform are up to 36 seconds long and are accompanied by text no longer than 111 characters. Its app is available in 190 countries.
Image courtesy of Shutterstock