ICYMI: Maxus Canada recognized, ads coming to NBA jerseys
In case you missed it: Maxus Canada has been named one of Canada's Best Workplaces, Canadian agencies win at the OBIEs and ads are coming to NBA jerseys.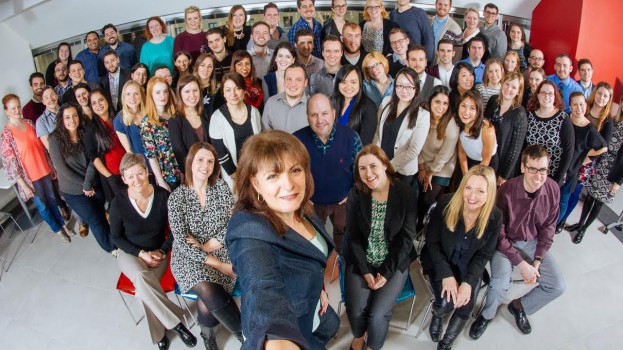 Maxus named one of Canada's Best Workplaces
GroupM's Maxus Canada has been named one of the Best Workplaces in Canada by The Great Place to Work Institute. The agency is one of 100 companies honoured, and is the only media agency on this year's list.
StackAdapt launches cost-per-engagement pricing
StackAdapt, the platform for native distribution of branded content, has launched a new metric: cost-per-engagement (CPE) pricing, which is meant to give advertisers more bang for their buck, based on meaningful user engagement over just impressions. Advertisers only pay if users have engaged with the content for a minimum of 15 seconds.
Changes at Report on Business
The Globe and Mail has announced changes to its Report on Business magazine, with Derek DeCloet returning to the paper, and Paul Waldie going back to the London bureau. DeCloet was at the Globe from 2003 to 2014, leaving for two years to be head of content at Rogers Media's publishing division. He returns to the Globe and Mail as its executive editor and also as editor of Report on Business.
Canadian agencies win OOH awards
This week the Outdoor Advertising Association of America (OAAA) hosted their annual OBIE Awards to honour the best in OOH advertising. Canada took a silver and two finalist mentions.
The silver went to Zulu Alpha Kilo for its ".calm" billboard campaign with Corona. Leo Burnett took finalist mentions for its "Textile Kingdom" campaign with IKEA and its "Humans for Humans" work with Raising the Roof.
NBA to allow ads on jerseys
Starting with the 2017/2018 season, the NBA will begin allowing the sale of corporate logos on uniforms. The ad sales will be part of a three-year program, with 2.5-inch square patches appearing on the left shoulder of players' uniforms.
Foodora promotes its partners
Toronto restaurant The Good Son has been picked to be part of food delivery company Foodora's video series, Foodoracle. The series is produced in-house is, according to David Albert, managing director, Foodora Canada, an awareness campaign for the brand. The series, which profiles different partner restaurants in Foodora cities around the world, will have eleven episodes for its first season.
AOY entry season is open
Got some work you're proud of? Now's the time to show it off, cases are now being accepted for the 2016 Agency of the Year competition. From now until Monday May 16 agencies are asked to submit the names of three cases they want entered for Media Agency of the Year, as well as Digital and PR Agency of the Year. Agencies entering Agency of the Year are asked to enter five names. You can send your list to Mark Burgess at mburgess@brunico.com.
Image courtesy of Shutterstock