CBC taps Twitter for social Olympic coverage
The partnership will mean Rio content is broadcast on the social platform seconds after it airs on TV.
Coverage of the 2016 Rio Olympic Games has been extended with a new partnership, as the CBC/Radio-Canada has announced a deal with Twitter Canada.
For the first time the social media co will use Twitter Amplify to target new audiences with tweets from the pubcaster's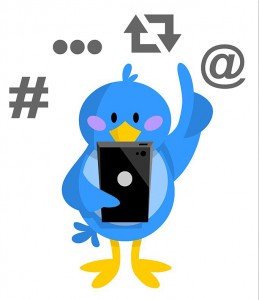 Olympic accounts, featuring video clips appearing seconds after they air on broadcast TV.
This deal builds on the digital strategy that the CBC/Radio-Canada had for the 2014 Sochi Olympic Games. The increased amount of online streaming hours available during those games was met with record online viewing from audiences.

Heather Gordon, digital sales director for CBC/Radio-Canada, said the Twitter partnership was a natural fit for the pubcaster, and allows the team to connect IOC and COC partners to expand their partners on social media.
The tweets posted through this deal will reach Twitter users that are engaging with the Games through @CBCOlympics and @RC_Sports, and also target new users through ad-supported promoted tweets. Sponsorship opportunities on the Twitter Canada partnership are available exclusively to International Olympic Committee (IOC) and Canadian Olympic Committee (COC) partners like Coca-Cola, McDonald's and Visa. Gordon said the CBC/Radio-Canada has gone to market with branded six-second pre-roll sponsorship options.
CBC/Radio-Canada's deal with Twitter Canada follows a similar agreement stateside between NBC, Snapchat and Buzzfeed for unique online content from Rio. That deal will see daily Live Stories and an NBC Rio Olympic Discover channel available to U.S. users of the social media platform for the first time.
The CBC/Radio-Canada will also be distributing more than 4,000 live-streaming hours of coverage during the Games on CBC.ca/Olympics and ICI.Radio-Canada/jeuxolympiques as well as via the CBC and Radio-Canada's apps on iOS and Android.
Overall, Errol Da-Ré, head of Olympic sales, CBC/Radio-Canada, said that Olympic sales to date are on par with Sochi numbers from two years ago. Da-Ré said the negative press around these Games has led to conversations with clients, but adds that "once the Games start then they take care of themselves."
The 2016 Rio Olympic Games begin with the Opening Ceremony on August 5.
Image: Shutterstock