Karine Courtemanche new chair at COMB
The Touche! president has taken over the OOH industry board's chairperson-ship from Dave Petryna.
Karine Courtemanche, president of Touché!, is taking over as chair of the Canadian Out-of-Home Measurement Bureau (COMB).
The outgoing chair, Dave Petryna general manager Outdoor Exposure, remains on the board as a director.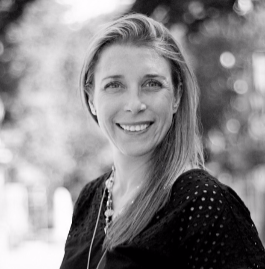 In addition, COMB has also added three new directors to its board, one each from the client, agency and media company side of the business. Those include Craig Jennings, director media/agency management at RBC; Cindy Worsley, SVP, business director at MediaCom; and Jordana Fatsis, VP, OOH sales for Astral Out-of-Home.
In an announcement Courtemache stated she was enthusiastic about chairing the board at a time when new technology is growing the business' promise.
In its mid-year forecast report issued earlier today, GroupM estimated continued growth for the medium, which it noted has been "reinvigorated through digital technology, sales innovation and strong links to mobile."