ICYMI: Defy Media's new partner, video ads coming to Pinterest
In case you missed it: Suite 66 has signed with Defy Media, Pinterest has launched video ads stateside and The Tragically Hip's Saturday night party.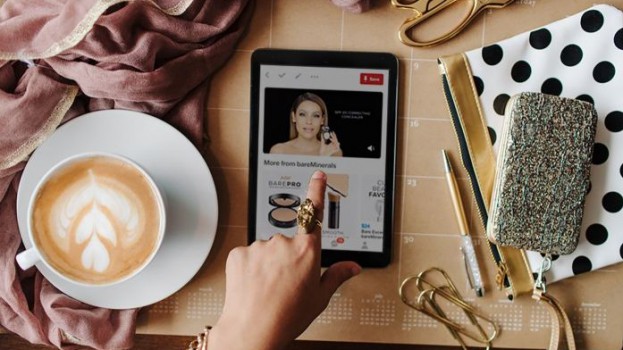 Defy Media signs new Canadian partner
Suite 66 has signed a deal to represent advertising in Canada for digital programmer Defy Media, which includes brands like SMOSH, SMOSH Games, AweMe and Clevver. Defy Media gets an average of two million unique visitors a month in Canada and 24 million YouTube views.
Pinterest introduces video ads
This week Pinterest threw its hat into the social-media video ring, adding a Promoted Video option to its pages. Promoted Videos can be up to five minutes in length and will be paired with Promoted Pins. The new video ads will be sold on a reserved CPM basis. The option is currently only available in the U.S. and U.K.
Canada to celebrate The Hip
Tomorrow night the CBC's broadcast of The Tragically Hip: A National Celebration will air commercial-free beginning at 8:30 p.m. To date 420 community viewing events have been launched to gather Canadians together to watch the historic concert.

CTV GO and TSN GO coming to Xbox One
Bell Media has announced that its CTV and TSN GO apps are now available to Canadians via Xbox One. The apps are currently available on iOS, Android and Windows devices, but this marks the first time they will be on a gaming console.
New host for CBC Radio's q
CBC Radio One's morning show q will have a new host this fall. This week the pubcaster announced that Tom Power, formerly the host of Deep Roots and Radio 2 Morning on CBC Radio 2, will be taking over for Shad on the show. Shad stepped into the host's seat in March 2015, taking over the spot from Jian Ghomeshi, who had been dismissed in fall 2014.
Digital AdLab partners with NABS
The Digital AdLab has announced a partnership with NABS that will see the educational company offer its courses to displaced advertising professionals through the industry organization. The partnership begins this week with Digital AdLab's Bootcamp in Halifax.