ICYMI: Twitter shutters Vine, Amex partners with Billy Bishop
In case you missed it: Twitter to discontinue video platform Vine, Amex to take up residence in Billy Bishop Airport and Rethink wins Wonder Bread.
Twitter shutters Vine
The same day that it announced its intention to cut 9% of its global workforce, Twitter revealed that it would be discontinuing short-form video platform Vine. The mobile-first medium was known for six-second clips and helped launch the careers of online celebrities like Logan Paul, Thomas Sanders and Canadian comedian Jasmeet Singh, better known as JusReign. According to Twitter, Vine as a site will remain operational for the time being, although it has not specified when or if the site will ever fully be pulled offline. Users will be able to download Vines they have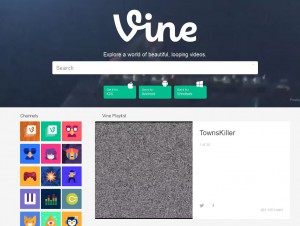 posted. Vine was purchased by Twitter in October 2012 for a reported $30 million.
Amex sponsors Billy Biship wifi
American Express Canada has signed on to sponsor complimentary wifi for travellers in the terminal of Billy Biship Toronto City Airport. The sponsorship is part of a new partnership between Amex Canada and the island airport, which will also involve in-airport advertising to promote awareness of the brand to travellers. David Barnes, VP of advertising and communications at American Express Canada, said the push is part of a larger effort to make the brand synonymous with travel. Earlier this year, the company launched a digital-only campaign featuring "travel hacks" by influencers such as Cabbie Richards and Kevin Pillar. The sponsorship deal was comissioned by Clear Channel Canada.
Rethink named AOR for Wonder Bread
Following a competitive pitch last month, Rethink has won the account for Wonder Bread in Canada. The assignment includes all brand strategy and creative for Wonder Bread and all of its portfolio of products, which includes more than 20 different brands and baked goods. Its first work with the brand is expected to debut in Q1 of 2017. The most recent Canadian push for Wonder Bread was handled by Toronto's The Hive.
KBS Toronto ups Lorri MacDonald to managing director
Ad agency KBS Toronto has promoted former VP of client services Lorri MacDonald to managing director. In the new position, MacDonald will be tasked with team development, organizational design and maintaining a leadership role with clients including BMO, The Keg and the recently won LCBO. Former group account director Olga Repryntseva has been promoted to VP of client serviecs to fill McDonad's previous role. Prior to KBS, MacDonald spent four years in client services at BBDO.
Anomaly adds two MDs
Anomaly Toronto has expanded its leadership team, naming Candace Borland and Dion Aralihalli managing directors of the office. Both Borland and Aralihalli were among the first staff at the agency when it opened the doors to its Toronto office in 2012, and were most recently its executive business directors. In their new positions, Borland and Aralihalli will continue to have active roles with existing clients, while also contributing to agency operations, growth, culture and long-term vision.
Vice launches civil liberties campaign
Vice Media Canada has partnered with a coalition of civil liberties organizations to launch a multiplatform campaign to raise awareness of Cyberwar host Ben Makuch's legal battle against the RCMP. Makuch was ordered by the RCMP in 2015 to overturn communications between himself and source Farah Shirdon, who was later charged in absentia by the RCMP for terrorism-related activity. The campaign is mainly centered around the website protectpressfreedom.ca, a petition site directed at various Canadian politicians and public servants. Vice Media will also air promotional spots both online and on its linear television channel Viceland.
New York Times acquires Wirecutter and Sweethome
The New York Times Company has acquired product-recommendation services The Wirecutter and Sweethome, which serve as guides for tech gear, home products and other consumer services. The sites were both founded by former Gizmodo and Wired editor Brian Lam and generate revenue through affiliates (money earned by offering direct links to merchants in exchange for a sale of any sale). Mark Thompson, president and CEO of the New York Times Company said in a statement that the acquisition is part of the company's strategy to become a destination for what he calls service journalism, with the sites helping make the company "an indispensable part of our readers lives." The acquisition officially closed on Oct. 24. Lam will stay on in an advisory role.
Image courtesy of Shutterstock