ICYMI: Dan Aykroyd to appear on Workin' Moms; Facebook tests job postings
In case you missed it: The Saturday Night Live alumnus will appear as Catherine Reitman's father on the CBC's newest comedy and Facebook could be taking on LinkedIn.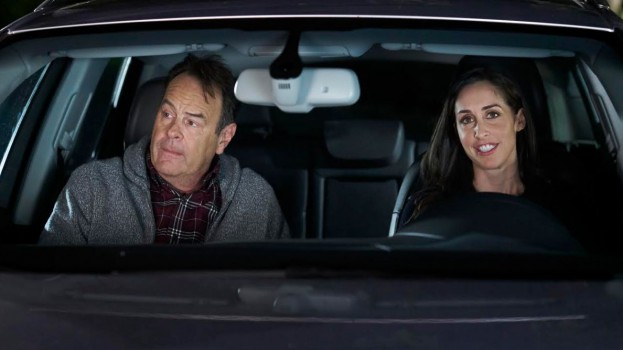 Dan Aykroyd to appear on Workin' Moms
Legendary Canadian comedian Dan Aykroyd will appear as a guest star in the Feb. 20 episode of the CBC's Workin' Moms. Aykroyd will appear as the father of Kate (series creator Catherine Reitman), who shows up to counsel Kate on a major life decision. Aykroyd, best known for his work on Saturday Night Live and Ghostbusters, will join the cast featuring Reitman, Juno Rinaldi (The Killing), Katherine Barrell (The Scarehouse) and Jessalyn Wanlim (Orphan Black).
Facebook adds job postings
Facebook has begun testing a "job posting" feature in beta in the U.S. and Canada to potentially compete with the Microsoft-owned LinkedIn. The aim is to push more employers to use Facebook's Pages feature and communicate with potential prospects through the Messenger app, according to a blog post. Page administrators can create special posts calling for new talent, while jobs may apply in users' news feed based on their location and other information, and the users can then apply in-app. A dedicated Facebook "jobs" page will also eventually be established.
Taco Bell fashions a new partnership
Yum Brands restaurant chain Taco Bell is set to debut a new high-fashion coat designed in partnership with Canadian designer Hayley Elsaesser. The "TaCoat," as it has been named, will be unveiled to fans on Feb. 21. Only two of the multi-layered coats (themed for Taco Bell's layered tacos) will be made, one for promotional purposes and one for a lucky fan to win. On Feb. 6, Taco Bell interacted with fans via social media, sketching impromptu prototypes based on the public's suggestions. The coat is part of an ongoing effort by Taco Bell to interact more with consumers, particularly in its key 18 to 24 demographic, via social media.
Sportsnet announces World Baseball Classic broadcast schedule
From March 6 to 22, Sportsnet will air 29 total games from the 2017 World Baseball Classic, including all Team Canada games, with longtime Sportsnet host Buck Martinez hosting from Japan. Prior to their debut on the international stage, Team Canada will face off against the Toronto Blue Jays in a special broadcast from Dunedin Spring Training on March 7 at 1 p.m. Canadian players include major leaguers Dalton Pompey, Freddie Freeman and Justin Morneau, along with alumni Eric Gagne and Ryan Dempster. A total of 16 countries will be competing to win the international championship. The full televised schedule is available online. Additional coverage will appear on Sportsnet Radio and Sportsnet.ca.
CBC adds more Canada 150 programming
The eight-part docuseries Keeping Canada Safe, the latest project by the CBC to mark Canada's 150th anniversary, will debut on CBC March 16. The half-hour series, which will air Thursdays at 9 p.m., was filmed over the course of 48 hours in September and follows the country's police officers, firefighters, airport security personnel, Canadian Forces, CSIS agents and more. The series is based on a format from the U.K.'s ITV. Other titles for the CBC's Canada 150 slate include Train 150, We Are Canada, Canada: A People's History, Canada: The Story of Us and Becoming Canadian.
VMedia hopes TV offer will curb cord-cutting.
Internet and cable TV company VMedia has launched its latest promo featuring a free TV trial for six months for new internet customers. CEO Alexei Tchernobrivets said in a statement that the offer is part of an effort to curb cord-cutting, although he added that the trend is "not as dramatic as some think." The TV service can be viewed through VMedia's proprietary VBox and with a number of Roku players and accessories.