Traditional TV thrives and Netflix lags in French Canada: study
A new eMarketer study found that the gap between digital and traditional media consumption is far more significant in Quebec than it is elsewhere - and ad spend reflects that.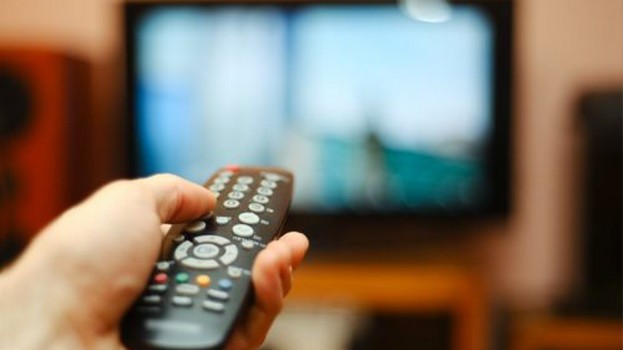 The culture of Canada's Francophone community, particularly in Quebec, is often distinct and unique from the country's Anglophone population. Now, a new study by eMarketer found that French Quebecers also contrast against the rest of the country in terms of their media consumption.
Using data for the year 2016 gathered from comScore and Numeris, eMarketer found that French Quebec residents still far prefer traditional media when compared with their Anglophone counterparts. While the gap between time spent on television and internet is very narrow for Canada's English-speakers (at an average of 26.1 hours per week on TV and 23.7 hours on the internet), French Quebecers' time spent on television (32.8 hours per week) is more than double time online (16.1 hours per week).
They also report spending slightly more time listening to the radio (18.5 hours versus 16.1), reading magazines (0.7 hours versus 0.5) and reading both major and community newspapers (2 hours versus 1.7 for larger newspapers, 0.4 hours versus 0.3 for community newspapers).
Of time spent online, 54% is spent on mobile, with 26.1% on desktop and 19.9% on connected and smart TV sets. However, despite mobile leading the charge for time spent online, francophones still under-index in smartphone ownership with 65% reporting ownership, compared to 75% of the country as a whole.
eMarketer's analysts attributed the popularity of television in Quebec to the fierce loyalty that the market shows for locally made media and local celebrities. In the market of around eight million people, the region's top TV shows often gather upward of one million viewers for average minute audience, according to Numeris.
Top shows include current affairs talk show Tout le monde en parle on SRC (the French version of the CBC) and TVA's La voix, the Quebec version of NBC's reality competition show The Voice. Not only is La voix consistently one of the most popular series in Quebec (its recent finale brought in 2.43 million viewers, more than double that of the next-most popular program that week), but it is also the most popular version of the NBC franchise. According to eMarketer, La voix has a 40% market share in the Quebec Francophone market, giving it a larger market share than any other local version of The Voice.
As traditional television reigns king, Netflix adoption trails the rest of Canada in Quebec, which the study asserted is largely due to the lack of French-language and Quebec-made content on the platform. For people 18+, Netflix has a 20% penetration rate among French Quebecers, under-indexing against the country as a whole (42%). Only 15% of the region's population reported watching Netflix on a weekly basis, compared to 36% across the entire country.
As a result of Quebec's favouring of traditional media, digital ad spend significantly lower in the province compared with the country overall.
Citing data from IAB Canada's Internet Advertising Revenue Survey, eMarketer found that even though spend in French-language digital ads has risen 41.7% since 2014 (recorded at $962 million in 2016), it only represents 17% of total Francophone ad spend, a figure that has been upheld consistently for the last three years. A recent eMarketer study found that in the entire country, digital represented 40.6% of the country's total ad spend.
Spend on French-language digital ads is also not proportionate to the country's French population. While 22% of Canadians report their mother tongue as French, the IAB found that only 17% of the country's digital ad spend was on French ads.