MiC Roundtable: How client-agency relationships are evolving
In part two of our roundtable, attendees discuss how the sensitivity of clients' business plans affects the agency's work, and what tools agencies still need.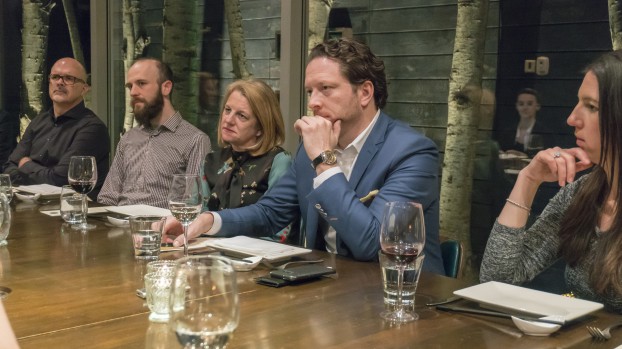 By Jeromy Lloyd and Bree Rody-Mantha
This article appears in the May/June 2018 issue of strategy.
As part of strategy and Media in Canada's ongoing series of industry roundtables, we sat down with some of the industry's most vocal and accomplished leaders to discuss the current challenges that are keeping the industry on its collective toes.
Present at the table was Media Experts' Richard Ivey; Vizeum's Adrian Capiobianco; The Media Kitchen's Jodi Peacock; Mindshare's Devon MacDonald; and MediaCom's Kevin Johnson.
While part one of the discussion focused on how agencies are working with emerging technology and dealing with the walled gardens of the world, part two of the discussion led to topic of changing relationships with clients. Attendees discussed how the focus on ROI is affecting work, the shift away from campaign-centric strategy to always-on strategy and what tools agencies still need to get their hands on.
How are all of these current issues – from tech to transparency to trust – affecting planning?
Kevin Johnson, Mediacom: I think the one concern that I have today is the over-reliance and focus on short-term results at the sacrifice of brand building. I'm really struggling with that.
Adrian Capobianco, Vizeum: But is that new?
Johnson: It's more prevalent than it ever was. Even those who are committed to brand building are losing their way.
Capobianco: I'm surprised by how sensitive some marketers' business models are. It's surprising to me how quickly a strong competitor can bring massive changes over a single quarter. So I get that they're under tough pressure.
But I don't have a single client that isn't hungry for better data and for a better understanding of how to invest their dollars. They're all under increased pressure to rationalize their investments.
Devon MacDonald, Mindshare: I see the emphasis on campaigns going away. Clients are willing to let consumers self-select where they interact. Campaigns are shorter and have pressure in terms of deliverability. They turn over faster. It's one quarter short-termism and three quarters recognizing that consumer demands are faster.
Jodi Peacock, The Media Kitchen: Five years ago, you might have had to guess consumer intent from a television schedule. Now we're talking about AI and big data and all of the ad tech that detects intent. Campaigns are still important for peaks and launches, but more clients are invested in the always-on strategy.
But to Kevin's point, the risk on the other side of being so focused on visible ROI and capturing intent, is that we have to help our clients manage the balance of what they're investing.
Johnson: A lot of clients are foregoing the cost of creativity and relying on specific, low ROI.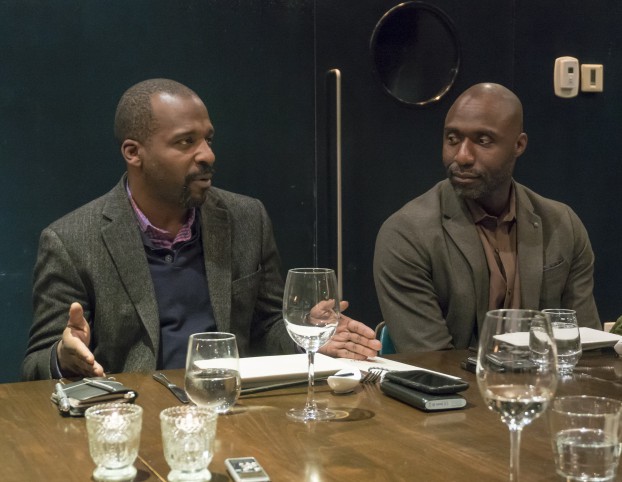 Let's close out by future-looking… The to-do list: what should the media side of the business be doing better?
Richard Ivey, Media Experts: It's about being tighter with our clients, getting behind the curtain in terms of what their data looks like. That bleeds into the type of people we're hiring – people who understand how to manipulate data, pull insights out of it.
There's a threat to all those things – those big consultants that are sitting there, trying to get between what agencies do with clients.
Johnson: That's all good and I agree with every single point that you made. But, sorry, can we just get some of the foundational stuff out of the way? Can we get some proper competitive data as an industry that includes digital? Stuff that's category-specific? Category benchmarks? Can we get a proper OTT box system that is across Canada and functioning and has the depth that the U.S. has?
Peacock: Pfft. We can't even get WiFi on a subway.
MacDonald: The only common denominator available across media channels is reach. There needs to be a new common denominator. Interest versus intent across channels would be incredibly advantagious to publishers, to advertisers, to agencies. A big part of the solution will come from advertisers who have access to more information in other markets to better inform planning and delivery.
Ivey: We didn't have a universal tool where we can say, "This is what we've seen happening with your media spend." We've had to pull in media that works, and if we don't have it, we're building something and trying to get to the truth. But why should we have to do that? There should be a better way.
Is the leadership going to be from international marketers who have the weight behind them? Or is it going to be from this table?
Ivey: It better be from us.