Which agencies made the most acquisitions this year?
A normally low-key agency group made the biggest single acquisition of the year.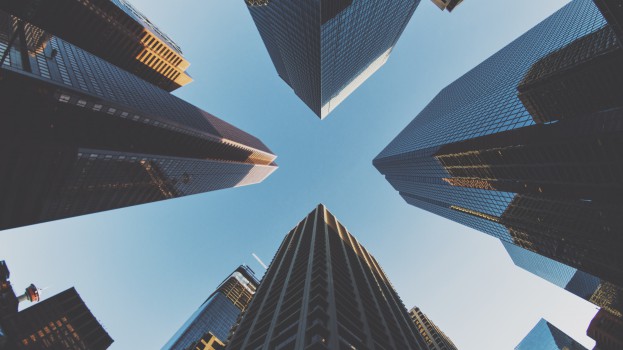 Dentsu has made 13 global acquisitions in the first three quarters of 2018, making it the most active of the "big six" holding companies in that department.
That's according to ComVergence's new benchmarking study measuring mergers and acquisitions among the agency groups. Although Dentsu's acquisitions for the year so far have put it in first place, WPP is not far behind, with 11 acquisitions. WPP also increased its headcount by slightly more; WPP added 1,360 new staff while Dentsu's acquisitions resulted in 1,160 new staff.
Dentsu's acquisitions represented new revenue of an estimated US$147 million, while WPP's represented US$511 million.
In third place was Publicis, with six acquisitions representing an additional headcount of 128 and revenue of $26 million.
The report also described fourth-place finisher IPG's activity as a "surprise." While IPG is "usually discreet" in its buying, according to ComVergence, its acquisition of database marketing company Acxiom brought 2,100 new staff and an estimated 2.2 billion consumers for the company. IPG Canada chief exec Graham Moysey told MiC earlier this year that the Acxiom bid was one of the most significant moves for IPG to date, and called it "a big bid in terms of relevancy."
Although IPG was fourth in terms of total acquisitions, the Acxiom deal itself was highlighted by ComVergence as the largest individual acquisition in terms of staff count (2,100) and yearly revenues ($657 billion). IPG confirmed the acquisition value at $2.3 billion.
Rounding out the top five was IT and management consultancy Accenture Interactive. Its acquisitions of imaging company Mackevision and integrated marketing company MXM helped bring it an increased headcount of 1,170 and new revenue of US$154 million. ComVergence noted that Accenture Interactive has been the most acquisitive company of its kind over the past three years, as it aims to increase its capabilities as a digital marketing consultancy.
Most of the largest acqusitions were from the broad "digital" segment, including Acxiom, HelloWorld (Dentsu) and Madhouse (WPP). ComVergence also noted that 67% of acquisition volume deals with companies of teams under 100 people, and only 6% of volume is for deals with very large teams (700 people or more). Mid-size teams (200 to 700 staff) represent 12% of volume – meaning most holding companies aimed to snap up small and nimble players this year.
The firm found that the biggest surge of activity across agency groups and holding companies this year occurred in the third quarter. The two most acquisitive holding companies, Dentsu and WPP, made about one-third fewer acquisitions than it had in previous years. It was in July and August of 2018 that most of the year's acquisition activity took place.
ComVergence uses a combination of quarterly reports and third-party intelligence, as well as industry news, all of which is confirmed to ComVergence by the companies themselves. It also measures new business activity for agencies.