Is public scrutiny enough for Facebook?
Facebook has generated plenty of controversy in the last year. But does that change how advertisers and agencies view it?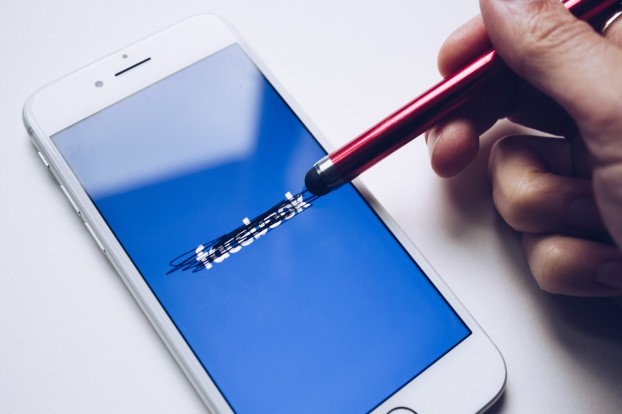 Facebook has made headlines nearly every day this week.
On Monday, a CBC News investigation alleged that Facebook allowed job ads to be targeted at certain groups, raising concerns about the potential for discrimination. A Facebook spokesperson confirmed to MiC that while it is in the process of changing its U.S. policies so that advertisers stateside cannot bar certain groups from seeing job ads (or housing ads), there is no official confirmation on whether or not that change is coming to Canada.
Shortly thereafter, Facebook made headlines when it banned far-right personalities and groups such as Faith Goldy and Soldiers of Odin. While the move has been met with praise (and calls for other social networks to follow suit), that hasn't stopped the Federal Government from musing publicly about regulating the social network.
While it's been an active week for Facebook in the news, it's hard to see that as out of the ordinary. Facebook has always had plenty of conversation around it, but since last year's Cambridge Analytica data scandal, the social media giant has endured press cycles and scrutiny that have been, at times, exceptionally harsh. Following the initial scandal, a movement emerged encouraging others to "#DeleteFacebook."
And since then, Facebook has only seen its ad revenue go up.
Despite public condemnation from users, pundits and government alike, Facebook has seen quarter after quarter of growth, with advertisers spending more than ever, particularly on mobile.
With all its public gaffes and struggles, MiC sought out buyers and experts to ask: is a public "shame on you" enough to prompt big changes to Facebook's policies? Or, is the company, one half of the behemoth known as the "digital duopoly," now too big to fail?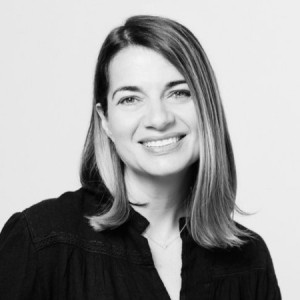 Alex Panousis (pictured left), president of Havas Media Canada, says it's natural that Facebook's problems have grown along with its reach and user base.
But breaking from Facebook is not simple, she says. "Facebook today is massive, addictive, empowering, important…. it shapes how we live, what we buy, influences who we vote for… It is astonishing to see how deeply embedded it has become."
And that, she says, is why advertisers aren't likely to change their tune anytime soon. "In advertising, Facebook is virtually on every brand's plans, because it works."
She acknowledges that it is "time to ask tougher questions and hold companies accountable," but she believes Facebook is doing that. "Is it good enough [or] fast enough? I am not sure. Our jobs in media are to ensure safe, transparent ways of reaching people – and I remain optimistic that Facebook will continue to evolve."
As for the idea that advertisers could potentially pull spend to send a message to Facebook, Panousis doubts that would amount to anything, especially since the people they're trying to reach are still very much on the platform. "Advertisers today have significant power. They create change, meaning and bring issues to the forefront. But they are commercial entities. Their motivation to change will come from the people they serve and their shareholders."
In 2017, when YouTube came under heavy scrutiny for a lack of oversight in where ads were placed, with brands at once becoming concerned about their safety and brand reputation when their content was potentially paired against videos that were vulgar, extreme or disturbing.
In the wake of the scandal, major advertisers such as GM and PepsiCo Canada confirmed that they were pulling ads from the platform. But the pull was brief for most advertisers.
Why? Because, as the industry agrees, advertisers need to go where the eyeballs are. In the case of Facebook, that's hundreds of millions of eyeballs in North America alone. And despite calls to delete Facebook in 2018, studies show that few did. While North America could be one spot for vulnerability in users, as the count of daily active users there has been flat since the first quarter of 2018, that "flat" is still more than 185 million – meaning it would take a user revolt unlike any other to truly make a dent in Facebook's audience.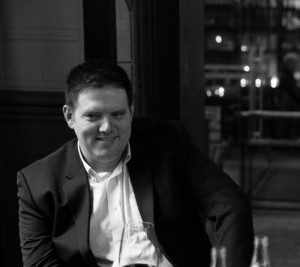 Sean Dixon (pictured left), managing director of marketing sciences at Omnicom Media Group, says Facebook's key to success is its technology, and in this media landscape, it will only become more valuable. "Facebook offers the kind of identity solution that helps get past the increasing limitation of cookie-based tracking of advertising success," he says.
He adds that for Facebook – or any walled garden, such as Google – to fail, it would need to see its identity solution lose scale, which would only happen through significant user reduction, or functionality, which could come from government regulation. And, he says, with the introduction of ITP 2.1 (Intelligence Tracking Prevention, part of open-source browser Safari's web toolkit, which can limit tracking from third parties), that could give Facebook even more power.
"[It] may drive even more spend toward these platforms [Facebook and other walled gardens] as their reported media effectiveness will be unaffected, or potentially improved."
He says performance, not scandal, is the driving factor for advertisers, and that he believes that overall, Facebook is still seen among advertisers as a brand-safe space.
Kaan Yigit, president of Toronto-based Solutions Research Group, which examines user trends on platforms such as Facebook, put it plainly: Facebook's scale can't be touched.
"Both Facebook and Instagram have both [the] law of large numbers and network effects in their favour," he tells MiC. "Plus, they remain extremely efficient in targeting and as well ability to quickly see what's working what's not."
With Facebok's main currency being its audience, Yigit says the other platforms still don't hold a candle. "Right now, no other sizeable alternatives. Twitter is still a fraction of these two if you look at [daily active users]. Traditional media is fragmenting more, so where are they [advertisers] going to go?
But that said, Yigit still sees Facebook cleaning up the platform more, and that it might have no choice in the matter. "The long-term business interest of Facebook is to clean the platform and reignite engagement – on Facebook more so, I think Instagram is fine." He says if Facebook's largest clients press the platform, it will listen. "That's what agencies and clients can do – bring the issues up and create market pressure. Let's not forget, this is a public company chasing growth quarterly, so I think they will respond to changes that will help growth."