Are Instagram's Explore ads a win for brands?
Will the new ad format saturate users with too much branded content?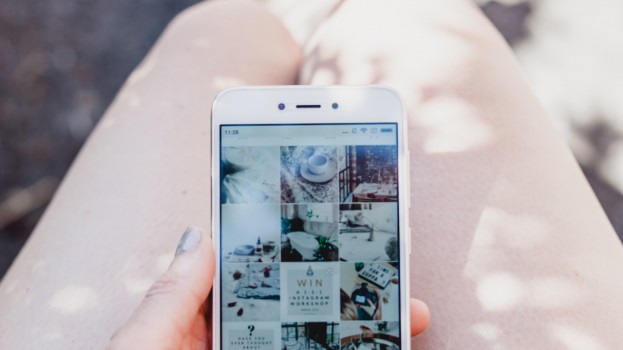 Several weeks ago, social media dynamo Instagram announced that ads would be coming to yet another part of the platform — the app's Explore feed.
The Explore feed is a tab on the mobile interface which allows users to explore a grid of photos, videos and, more recently, story posts from a collection of genres based on their demonstrated interests and accounts they follow. Once a user clicks to enlarge one photo or video, they can continue scrolling downward to see other posts in the same genre. For example, one user's Explore page might contain a collection of pet videos, keto food recipes and men's fashion, but once they access a post in the men's fashion category, they'll be taken down a rabbit hole of content that is exclusive to that genre.
While promoted posts won't appear directly on the main Explore page, mixed in with the various photos and videos, they will appear underneath the individual photos that users access — meaning that user might enlarge a men's fashion photo and find themselves seeing ads from the likes of Moores or RW&CO.
Instagram said in its announcement that the new feature was a response to advertiser demand, and that when users are in the "Explore" mindset, they're more receptive to advertising. Currently, they ads only available in a small test group and are not widely available in Canada.
But ads in Explore now mean that there are few places within the Instagram app that don't contain paid content. Instagram first rolled out ads within its short-form Stories section two years ago, and has had ads in the main feed since it first started monetizing the app. With Instagram changing the way it's operating, MiC reached several buyers to discuss whether or not they thought the ads would have a big impact for brands — and users.
Fil Lourenco, VP of digital at Havas, says it's natural for Facebook (which owns Instagram) to want to monetize every aspect of its platform. "They're looking for revenue growth opportunities, and the more they can monetize, the better." As much as the saturation of ads is on the rise, Lourenco doesn't see users fleeing. "Facebook [and its owned apps] have long been a pay-to-play space. Until something better comes along, I don't see this hurting user growth."
Sean Dixon, managing director of marketing science at Omnicom Media Group, agrees this is par for the course with plenty of social platforms. "The loss of organic impact follows a pretty familiar playbook, I think," he tells MiC. While other platforms such as Twitter and Facebook have seen changes to their feeds, features and algorithms impacting organic reach, users haven't jumped ship amidst changes — even amidst criticism from creators.
Lourenco added that based on his recent research, organic reach was somewhere between 1% and 5% as-is — so Explore ads aren't killing organic reach. "Organic reach has already been dead for years."
But even though he doesn't see this taking a big bite out of Instagram's millions of users, he's not sure if Explore ads will have that big of an impact. "When [users] are looking at their main feed, that's their own curated content and they're more leaned in. When they're looking at that Explore page, they're leaning back and not as heavily engaged."
But Tara Landon, director of accounts at Reprise, thinks that's exactly what makes the ads so strong.
"Given that the user is in an open mind-set to discover new things, it could also work well with retail-focused and acquisition campaigns," she tells MiC. Despite it being early days for the feature, she says early adopters are likely to see the biggest benefits. "Especially since new ad placements with this large of an inventory tend to have more cost-effective rates until more advertisers jump on board and the competition in the auction increases," she adds.
Landon thinks there's potential to grow, especially if the ads were to incorporate Instagram's recently introduced "Top Tabs" feature, which gives users the option to divide up their Explore pages by particular interests (such as focusing purely on fashion, makeup or food). The feature also includes a very handy new tab: a Shop tab. By incorporating Explore ads into the Top Tabs, "You would be able to tap into the consumer's purchase mind-set," she says.
In the meantime, she says the format of the ads and the discoverability will probably help curb concerns about the platform becoming too brand-heavy for users. "I think they were smart not to include it within the tiled posts," she says. "For brands concerned about potentially being intrusive within the user experience, it's actually quite a native experience considering it's a new placement. It definitely seems natural [and] expected that it would be there."