Introducing Media in Canada's 2020 advisory board
The eight-member editorial board will serve as a resource for MiC and help shape coverage throughout the year.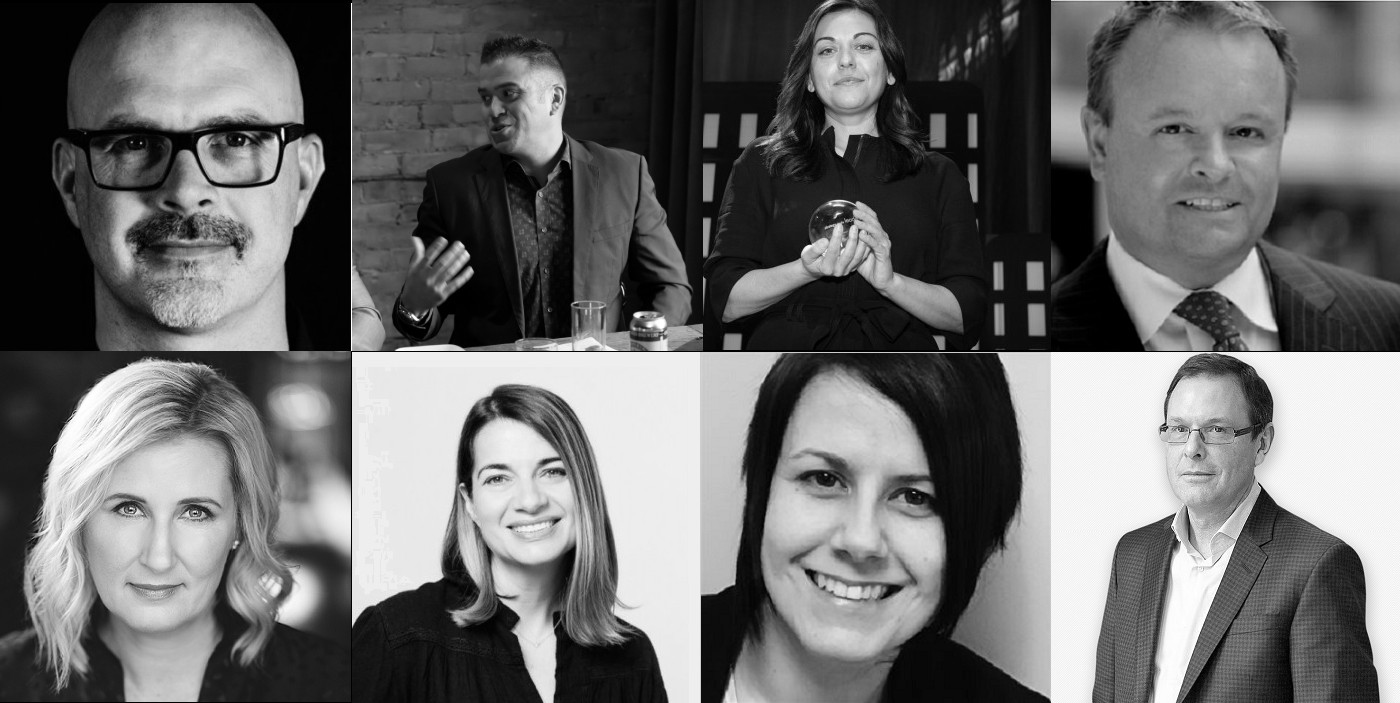 Media in Canada's advisory board will weigh in on key issues affecting the media industry, from concerns about privacy, adtech and shifting media budgets to consolidation and more. It is comprised of senior members of the marketing and media industries. All of them share a passion for media and steering the industry into the future.
The board consists of (pictured left to right, top row first):
Devon MacDonald, CEO, Mindshare Canada
Kevin McDonald, CEO, Kinetic
Helen Galanis, president, Initiative
Michael Letsche, VP of marketing, TD Wealth, Personal Saving and Investing
Susan Irving, CMO, Kruger
Alex Panousis, CEO, Carat Canada
Luke Moore, EVP of media, Cundari
Lynne Piette, VP of marketing, VW Canada
"As a marketer, media is our biggest spend and vehicle to connect with consumers," says board member Irving. "The landscape is changing so rapidly and we need to be on our toes to be ready to modify and adjust just as swiftly."
MacDonald adds, "the role and opportunity within media continues to expand and is filled with energy. It's important to me to work with colleagues in the industry on the critical issues facing us all today as marketers and consumers."