ICYMI: Cossette Media scores big internationally and more
Plus, Bell Media and TIFF pair to deliver positivity through film, and Corus confirms what will fill the suddenly empty Big Brother slots.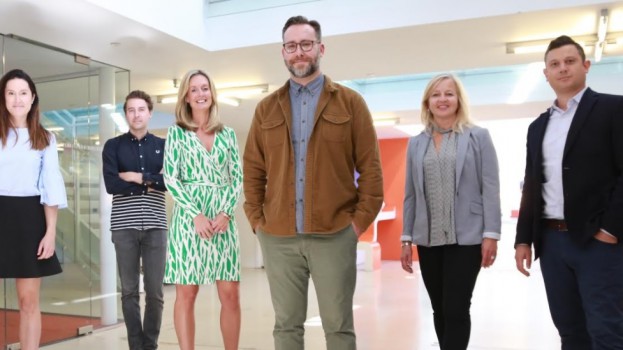 Cossette Media among the world's top independents
RECMA has released its latest ranking of media agencies, this time focusing on the most prolific independent agencies. The only Canadian shop to make the top-20 was Cossette Media, which was high up in sixth place. European agencies were dominant, although U.S. media shops such as Horizon and Asian agencies such as TKL Media (Vietnam) also ranked high. However, Cossette Media was the top-ranked agency not stationed in Europe. The Canadian shop recorded a score of 17, with scores based on 18 criteria such as successful pitches, retentions and more. In Canada, Cossette Media's clients include the Government of Canada, General Mills and Whirlpool.
Pictured: Cossette Media's Canadian leadership team
Note: RECMA defines an independent agency as not part of a broader global network.
TIFF and Bell Media bring the theatre to Canadians
With many Canadians turning to movies and TV for comfort during periods of self-isolation at home, TIFF has found a way to bring the theatre to the audiences. Starting tonight at 7 p.m. ET, TIFF co-head and artistic director Cameron Bailey will host a series of virtual Q&As and screenings. The first Q&A will take place on Instagram Live and feature Homeland star Mandy Patinkin, before screening the 1987 classic The Princess Bride (starring Patinkin) on Crave. TIFF has partnered with Bell Media and its parent company Bell for a quarter of a century. Randy Lennox, president of Bell Media, said in a statement that now is more important than ever to offer Canadians something to feel good about. "We continue to look for ways to keep people connected, comforted and entertained, and the power of film and TV accomplishes just that," he said.
Additional movies and special guests will be announced each week on TIFF and Crave's social media channels. Crave recently announced that it would provide one month of free access to new subscribers.
Big Brother Canada suspends production on eighth season
Corus Entertainment original Big Brother Canada will end early this season. The unscripted series is one of the numerous productions upended in an effort to slow the spread of COVID-19. There are no plans to resume the production at a later date. There is one remaining episode set to air for the season on Wednesday, April 1. The season, which has been airing three times a week on Global, had previously been scheduled to continue throughout the spring. The show has been a significant ratings driver for Global, and this season has been no exception. During its first week, all three episodes landed in the Numeris top 30, with an average audience ranging from 1.13 million to 1.37 million. The second week saw similar ratings. Since its suspension of the season, MiC sister publication Playback Daily confirmed with Corus that after the series concludes, the 7:00 p.m. and 7:30 p.m. timeslots on Wednesday nights will be filled with Entertainment Tonight and ET Canada. Thursdays will see Superstore move into simulcast at 8 p.m., with repeat episodes of comedies like Man with a Plan at 8:30 p.m. On Sundays, The Wall moves in to simulcast at 8 p.m.