MediaCom's global CEO to step down
Stephen Allan has been with the agency since his teens, long before it was a part of WPP and GroupM.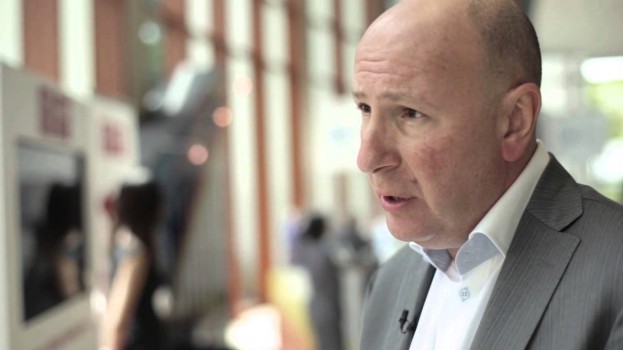 After nearly 40 years with MediaCom, Stephen Allan will depart his role as global CEO of the GroupM agency, a GroupM spokesperson has confirmed to MiC.
Allan has been with the agency since his late teens, back when it was a U.K.-based, independent media shop, The Media Business Group. He was group CEO at the time of its 2004 acquisition by WPP and became global CEO in 2008.
He will be succeeded by COO Nick Lawson. The official changing of the guard will take place July 1. Lawson also has a lengthy history with the agency, starting out as a media buyer with The Media Business Group in 1991.
Global wins under Allan's remit include eBay, Adidas, Mars and Shell.
Allan, now 56, has not yet announced what his own next steps are with his career. In a statement shared with MiC, he said the decision to step down "has been the most difficult one I have taken during my 38-year career at MediaCom, but I decided the time has come to take all I've learned in building and growing a truly global network and I'm excited to apply it to a new challenge."
The broader GroupM has made a number of changes to its global C-suite over the years; last summer, former Essence leader Christian Juhl was appointed global CEO, succeeding longtime chief exec Kelly Clark. The group made subsequent changes to its global corner offices, including appointing Kyoko Matsushita as global CEO of Essence and Jennifer Remling as global chief people officer of GroupM.