Flexibility will be key to recovery of OOH spending
Integrated approaches, pivoting on campaigns and getting in on the programmatic wave will be needed to reinvigorate growth.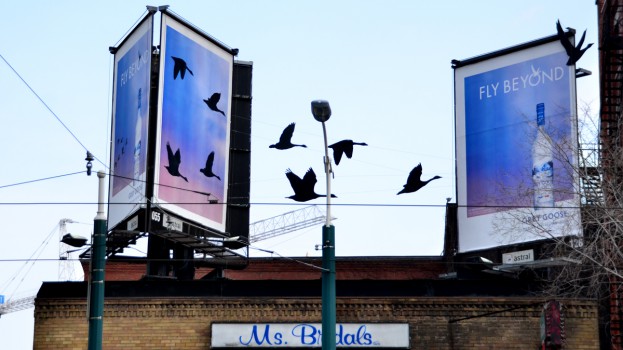 Ad spending in OOH has been struggling since the pandemic began, but Canadian media companies' flexibility with clients invested in the medium will be crucial to its recovery.
This includes extending clients' contracts and campaigns, examining and re-directing investments to locations in the country that are in different phases of the pandemic and experiencing more travel and foot traffic than others, and, if media companies have the capabilities, taking an omnichannel approach in which OOH is a part.
"I think the media companies that come out on top are the ones that listen the most, the ones that are leveraging all of their channels to effectively drive that engagement for the customer, to deliver the KPIs that they are most focused on," says Al Dark, SVP of revenue at Rogers Sports & Media, which has spent the early weeks of 2021 establishing its first OOH division. "Sometimes you've got to pivot quickly and leverage the platforms that are delivering audiences most efficiently and effectively to solve the problems. We're lucky – we've got many platforms and channels that we can leverage."
Rogers' reach extends across nearly 11 million pre and post-paid wireless subscribers, 2.6 million Internet subscribers, 544,000 Ignite TV and thousands of social media followers.
The company took its first plunge into the OOH space with the acquisition of Rouge Media Group and its roughly 2,600 signs across university and college campuses, resto-bars and salons. From there, it entered into another exclusive partnership with Vertical Impression – a residential and commercial elevator DOOH network with more than 1,000 screens – in late January.
Dark says the company has been thinking about OOH for years in order to continue to deliver on its omnichannel offering. He adds that, although the pandemic has decreased overall traffic across Canada's largest cities in the short term, the company's modelling and conversations with business consultants suggests overall traffic will likely return to 2019 levels in Q4 2022.
There is work to be done in the meantime, though. Canadian OOH spending declined 30% last year compared to 2019, according to eMarketer, and it expects spending to return to pre-pandemic levels at some in 2023, a few months further out than Rogers' estimates. Spending was down by more than half year-over-year from July to September alone, far outpacing the declines seen on other platforms.
Amanda Dorenberg, president of COMMB, says even though movement and traffic patterns vary at this time based on location, there's still an opportunity to reach people via OOH. For instance, in rural and suburban areas, people still have to get in their cars, or take transit, to go and get essential items. In urban areas, Dorenberg says, the shift in people's movements is more localized, but still involves walking to get essential goods.
From a purchasing perspective, she says there's very positive sentiments from the ad industry when it comes to OOH, primarily due to the wider accepted and adoption of programmatic DOOH. "That is a growing sector," she says.
Captivate recently partnered with programmatic media company MiQ to create a new audience planning tool for digital OOH screens in offices and residential buildings. Last month, Cineplex Media streamlined its DOOH inventory, making it available on all major supply-side platforms.
Dorenberg says it's a prime opportunity to enter this space, not only because adoption of programmatic DOOH in Canada and the capabilities it provides are beginning to catch up to other markets, but also due to the flexibility the platform provides. "Buyers are leveraging the flexibility that programmatic has; they can pause a campaign etc. If they've got a national campaign running, for example, and Ontario implements a lockdown, they could pause just that particular market and shift dollars to other markets that aren't experiencing a lockdown."