Could investments in subscriptions be a boon for advertising?
The news publisher revenue model has flipped, with subscriptions becoming their largest revenue source. How will this impact advertisers?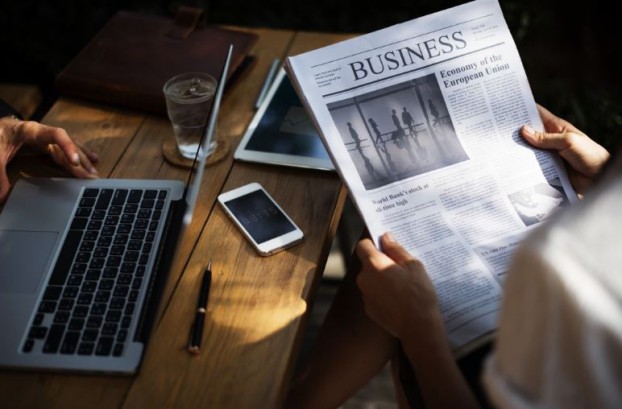 Over the last several years, newspapers have reinvented themselves by investing in digital technology and adjusting to new revenue models that rely more on subscriptions rather than just advertising. According to News Media Canada, between 2010 and 2019, advertising revenue for daily and weekly newspapers dropped from 80.1% to 70.5%, while circulation revenue increased from 19.9% to 29.5%, particularly for digital news subscriptions.
Today for many Canadian papers, digital and print subscriptions have overtaken advertising as their largest revenue source through double-digit growth. COVID-19 is partly behind this growth as consumers turn to trusted sources of information, but beyond that, more people simply prefer reading their news online.
Early last year, the Reuters Institute for the Study of Journalism predicted that, in 2020, news media would rely more on digital subscriptions and other forms of reader payment than display and native advertising. The institute's Digital News Report 2021 says that the 2020 experiences of numerous publications around the globe have played out that prediction. The report cites examples such as the addition of more than one million subscribers by the New York Times and the COVID-19 bump felt by the Guardian in the U.K.
That scenario is also evident in Canada where, in some cases, digital and print subscriptions and reader donations outweigh advertising dollars for major national news publications. While interest in trusted news sources increased due to COVID-19 in 2020, newspapers suffered massive advertising declines. Mid-year, Phillip Crawley, publisher of The Globe and Mail projected that the pandemic would cause a 32% print ad decrease. He stated at that time that subscriptions accounted for more than 60% of the publication's revenue while print and digital ads combined contributed to 33%. Postmedia recently reported a nearly $40 million decline in revenue due to a 32.1% decrease in print advertising and a 31.1% drop in digital ad spend.
Media agencies have noticed the growing emphasis on subscriptions. Scott Stewart, general manager of Glassroom, says the biggest challenge that exists right now between agencies and news media is cost and ad performance capabilities. Agencies are more reliant than ever on technology to meet the changing demands of their clients and, as much as media quality is important, accountability on ad spending and quantifiably meeting performance criteria is the top priority.
"Quality content is the table stakes so now the question for the publisher becomes more about what it's worth to the consumer in order to increase revenues through subscriptions," says Stewart. "We used to place a higher value on [print] publications with higher percentages of their circulation being subscriber-based. Current trends seem to suggest there is an effort to start moving towards a more qualified audience model once again to offset some of the issues in the digital supply chain, but the bottom line is – agencies are making partner choices based on what solutions are most effective to meeting our performance objectives."
Michael Beckerman, chief client officer at Torstar, says it's not a case of subscriptions versus advertising. Growing subscriptions is good for advertising. "The content science we have in place to drive subscriptions, enhance engagement and reduce churn are the same principles that advertisers are interested in," says Beckerman. "Our advanced analytics such as machine learning and custom content are as much of interest to advertisers as they are to subscribers. Our investment in the subscriber experience provides advertisers with an engaged audience we are able to target."
He adds that native and display advertising products don't suffer because of paid subscriptions, in fact, they benefit from the first party-data that comes from registration and subscription because understanding customer behaviour via a single sign-on will become increasingly more valuable after the collapse of the third-party cookie.
Andrew Saunders, chief revenue officer of the The Globe and Mail, says digital and print subscriptions now account for the largest part of the publication's revenue and growing by double digits, just the opposite of the model a decade ago. "We have spent a number of years building our subscription-first business. It is the core of our strategy and has been for several years. That's not to say that advertising isn't important because it absolutely is, but to be successful publishers, we need multiple lines of revenue."
"We don't know if some of these changes in consumer consumption behaviours will be sustainable, have changed for good, or will revert back," says Saunders. "We believe a Canadian evolution has taken place and, with that, publishers have definitely been leaning into the subscription business. We've invested in quality journalism… That's the foundation of who we are, and people are willing to pay and support that."
Brian Myles, director of Le Devoir, says the Montreal-based newspaper has witnessed the trend toward relying on subs over ads for a while. "Le Devoir was the second newspaper in Quebec to go online in 1997 and we decided at that time that content would not be free on the internet. We decided to make people pay for news whether print or digital. The first paywall we had resembled the one the Globe and Mail has now. To unlock stories, you had to subscribe. We evolved it over time and now readers can access four stories a month free of charge. If you surrender your email address you can access three more stories each month."
Myles says this tactic has been successful and that Le Devoir now has more digital subscribers than those for print, growing double digits year-over-year. One of the main drivers for publishers investing in growing digital subscriptions, he says, is something that every publisher must live with: Google and Facebook operate on a worldwide level and they've become the more powerful engine for advertising that's hard to compete against. "Google and Facebook alone gather 65% to 80% of all digital advertising… so there is this duopoly that penetrates and saturates the advertising market. Buyers count the numbers and they see their reach, penetration, and that the efficiency of Facebook is greater than any publisher could ever provide."