NBA ranks first among newcomers to Canada: study
The NHL comes in a close second overall, although Canada's national sport still ranks number one among South Asian newcomers.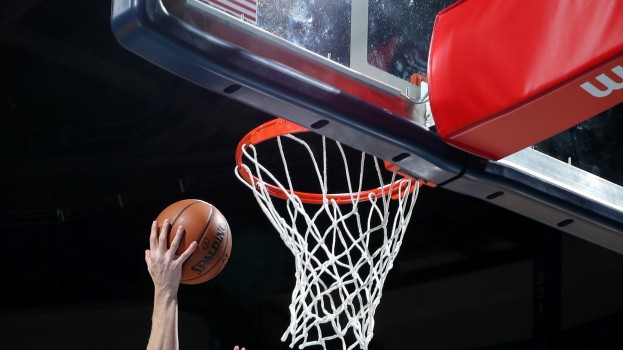 According to the latest research from Solutions Research Group (SRG), the NBA is the most popular sports league among new Canadians, except among those with South Asian backgrounds, where it was tied for the top spot with the NHL.
Specifically, 56% of newcomers follow the NBA on TV, online or via social media feeds, while the NHL is followed by 41% of new Canadians overall, with SRG's report indicating that Canada's national sport is most popular among newcomers with South Asian backgrounds.
Newcomers to Canada 2021 is a new and wide-ranging SRG syndicated study which follows similar reports SRG published in 2017 and 2019. Other leagues followed by newcomers include the National Football League (38%), Major League Soccer (37%), Major League Baseball (33%), the Canadian Football League (33%), ATP/WTA Tennis (31%), and PGA Golf (24%).
Tim Harris, associate director, Business Solutions at Horizon Media, says sports transcends culture and helps to provide a common thread that has the power to connect diverse groups and that forming a relationship with local sports teams is one way for new Canadians to integrate into their new communities.
"This research is helpful for advertises to understand what parts of the country new Canadians are settling into, as well as uncovering cultural nuances that can lead to marketing insights; popularity of basketball in China and South Asia, and hockey being very popular among Punjabi Indians. As a country that is reliant on immigration to drive population growth, advertisers need to be conscious of how new Canadians contribute to changing demographics and identifying opportunities outside of existing audiences to further enhance business outcomes."
The NBA's Toronto Raptors is the favourite North American pro sports team of the survey participants, ahead of the Toronto Maple Leafs, and Toronto Blue Jays. The Raptors and the Leafs were the top two franchises for Chinese, South Asian and West Asian newcomers. Newcomers from the Philippines picked the Lakers as their second favourite team behind the Raptors.
While the Toronto Raptors were the most popular pro sports franchise overall, newcomers also support their local NHL teams. Among newcomers in Vancouver, Canucks were the top team followed by the Raptors in the second spot. In Edmonton, Oilers led with Raptors in second place, and in Calgary and Montreal, Flames, and Canadiens, respectively, were just ahead of the Raptors. Raptors were number one with a wide margin in Toronto where they received more votes than the Maple Leafs and the Jays combined.
The top four participation sports among newcomer children are swimming, basketball, soccer, and badminton, followed by hockey in fifth place. Sixteen per cent of newcomer parents said their kids participated in hockey, compared to 27% of children among the general population. Among newcomer kids who aren't in hockey or skating programs, it's because 59% of them didn't know how to skate. The intent to learn was high at 44%.
Newcomers to Canada is an independent syndicated research study. The 2021 study covered newcomers aged 18-plus from five major groups and geographic areas which account for a vast majority of immigration to Canada: South Asian, Chinese, Filipino, West Asian, Arab, Persian and Latin & Central American newcomers.
The respondents had to be new to Canada, having arrived in 2015 or more recently and currently living in one of the following CMAs: Vancouver, Calgary, Edmonton, Toronto and Montreal. A total of 850 online interviews among newcomers were conducted in multiple languages in March 2021. In addition to interviews among newcomers, a total of 600 interviews were also conducted among general population respondents aged 18 and older in the same five markets to provide a general point of comparison for selected results.