ICYMI: MiQ's first-ever Upfront
Plus, Google Canada weighs in on Bill C-10 and Twitter Blue launches in Canada.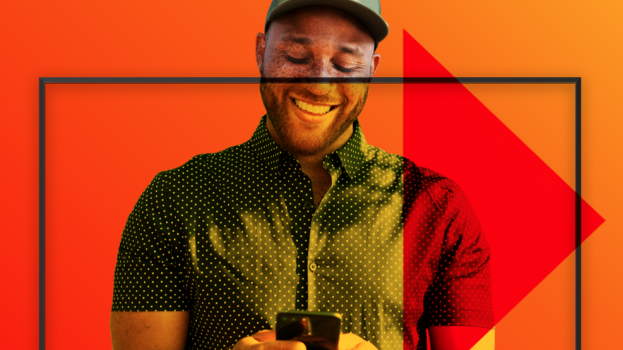 MiQ holds inaugural Upfront
In an effort to help media buyers and advertisers better understand the complexities and opportunities around "advanced TV" options, MiQ – along with it's new partner Samba TV, Magnite and a panel including players from Expedia, Publicis and Dentsu – held a virtual Upfront presentation on Thursday.
"The TV landscape in Canada has changed. Consumption is fragmented, and linear TV doesn't provide the reach and scale it once did," says MiQ's recently appointed VP broadcast and sales, Craig Hamm, in what was more of a thought-leadership presentation. "People don't just watch TV on cable networks anymore, so why would we buy that way? Our first-ever upfront is aimed to show how both linear and connected TV hold significant value in their own right."
The presentation outlined Samba TV's automatic content recognition (ACR) system, an identification technology that allows specific television content to be recognized by video, audio or watermarking, in turn identifying it through cues or codes that are matched back to a source database for verification, as well as featuring a quick demo of MiQ's new TV intelligence dashboard that combines linear and connected TV insights all in the same interface.
Google Canada weighs in on Bill C-10 discoverability debate
YouTube parent company Google has weighed in on the discoverability debate swirling around Bill C-10, arguing that "unintended consequences" of the bill could negatively impact both Canadian creators and YouTube users.
Broadly speaking, Google Canada said it supports the goal of Bill C-10 to ensure Canadian creators and artists "have a shot to be heard" but feels the measures proposed in the bill's current form will have a negative impact.
"If Bill-C10 rules were to go into effect as currently written, people would be seeing suggestions not based on their personal preferences or even what is most relevant, but what the government decides is 'Canadian,'" said a posting shared on Google Canada's Official Canada Blog and also shared by Google's SVP, global affairs, Kent Walker, on Twitter.
Supporters of the bill suggest appropriate discoverability requirements will support the success of Canadian content and creators, while critics say that allowing government entities to have a say in how algorithms surface content to digital platform users is inherently problematic.
According to Google, 90% of the watch time on Canadian content posted to YouTube is from viewers outside of Canada. The blog post cited creators such as Scarborough, Ontario-based Muslim beauty vlogger Aysha Harun, blind fashion creator Molly Burke, LGBTQ+ science educator duo AsapSCIENCE and Montreal-based Asian vlogger Leah Wei as examples of Canadian creators making waves on the platform.
Twitter Blue launches in Canada
Twitter launched its first-ever subscription offering, Twitter Blue, in Canada on Thursday, which gives users access to features like an "undo" button, a bookmarks folder and a new "reader" mode for a $3.49 per month fee.
The first iteration of the subscription service rolled out in both Canada and Australia yesterday as a testing phase to better understand how users want to customize and express themselves on the platform.
Laura Pearce, head of marketing at Twitter Canada, said the service is for "super users" who spend the most amount of time on Twitter. They are most likely to appreciate the organization a bookmark folder offers or the "reader mode," which turns long threads into easier-to-read text.
This is also the latest effort by Twitter to diversify its revenue streams, which have also included launching a newsletter subscription platform.
With files from Jordan Pinto.