Articles Tagged 'Heather Conway'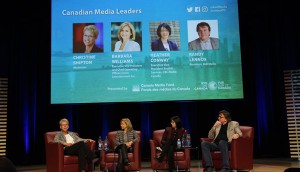 Media leaders on 'adlergic' audiences, an ad-free CBC and new revenue streams
Media execs from CBC, Corus and Bell on the challenges they face for ad dollars.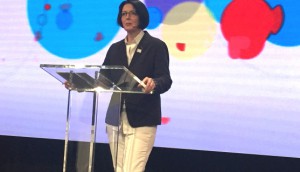 Upfronts 2016: CBC tables a "transitional" 2016/2017 schedule
As the pubcaster enters its third upfront under its premium-focused programming strategy, it continues to seek balance between new series, second chances and long-running hits.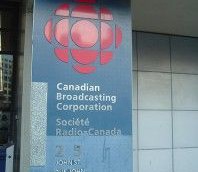 CBC execs Chris Boyce, Todd Spencer take leave of absence
The moves come in the wake of the pubcaster's Jian Ghomeshi affair.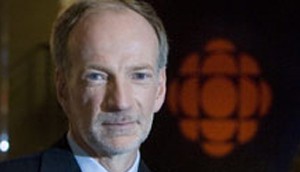 CBC's Hubert Lacroix: 'I have no intention of resigning'
That defiance came as CBC toppers put details on its mobile-first programming strategy outlined earlier in the day at a heated employee town hall meeting.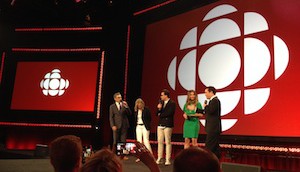 CBC upfront: hellos, goodbyes and 'new directions'
The pubcaster unveils its fall lineup amidst its ongoing budget crisis, revealing the end of Doyle, a new comedy portal and details on two of its new one-hour dramas.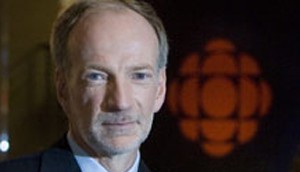 CBC topper Hubert Lacroix on doing less with less
The pubcaster's president and CEO broke down the cuts in a conference call, with 62 people losing jobs in sales and revenue.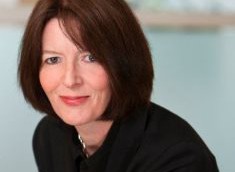 Heather Conway tapped as new CBC EVP English services
The veteran PR and public affairs exec, most recently chief business officer at the Art Gallery of Ontario, replaces Kirstine Stewart at the Canadian public broadcaster.