Articles Tagged 'Sportsnet'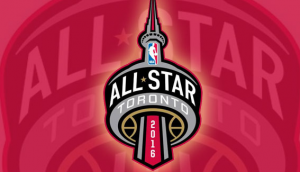 NBA All-Stars to hit Canadian shores and screens
For the first time in 65 years the annual event will be held in Toronto and telecast across the country on Sportsnet and TSN.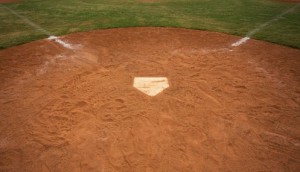 ALCS decider wins the day: Numeris
The baseball game segment on Sportsnet had the most average viewers for the week of Oct. 19 to 25.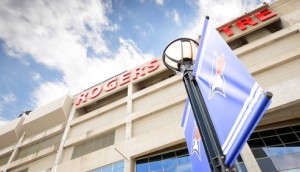 Sportsnet posts record-breaking October
Driven by the post-season success of the Toronto Blue Jays the Rogers Media specialty posted its highest ratings and digital traffic ever.
Season ends on high note for Jays ratings
Friday's final game pulled over five million viewers on Sportsnet, making it the most-watched broadcast in the network's history.
Jays' ALCS games topping almost 4 million
Averaging 3.8 million and 3.9 million viewers respectively, the team's first two ALCS matches on Sportsnet continued to track big.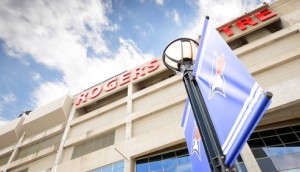 More records fall for Jays on Sportsnet
Tossing bats and taking names, Wednesday's game-five closer between the Jays and Rangers brought record viewers to the channel.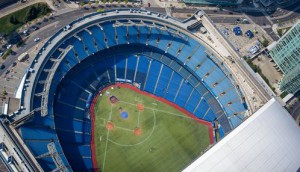 Blue Jays on record ratings run for Sportsnet
Overnight numbers for the first three games have an average audience of 2.8 million viewers tuning in to watch the playoff action.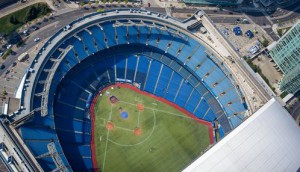 Sportsnet posts record-breaking month
Topping off the most-watched Blue Jays season ever, the team pushed overall ratings for the station over the top in September.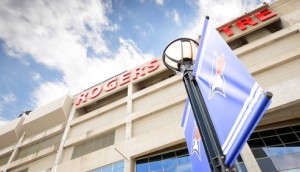 Jays continue to break records on Sportsnet
This week's series versus the Yankees was the most-watched to date on the network.