Articles Tagged 'Twitter'
ICYMI: CBC and Twitter ink Olympic deal, plus people moves
Plus: Breakfast Television will welcome a new West Coast host.
ICYMI: Maxus one of the top places to work; Users up and revenue down for Twitter
In case you missed it: Maxus Canada named to Canada's top workplaces, Twitter's latest quarterly numbers, Fuse Marketing Group adds a media director and Pizza Pizza signs on with the Scotiabank Road Hockey to Conquer Cancer.
ICYMI: New Rogers CEO starts next week, Lyne Robitaille to lead magazines at TVA
In case you missed it: Joe Natale is starting at Rogers next Wednesday, Lyne Robitaille is adding supervision of TVA Publications to her role and Arlene Dickinson is returning to Dragons' Den.
ICYMI: Buzzfeed drops the NewFronts, Astral launches eighth Carte Blanche competition
In case you missed it: One week after Yahoo's pulling out of the IAB's annual event, Buzzfeed has done the same, and Astral has added a new stipulation to its Carte Blanche competition.
Mobile targeting: Where's the line between cool and creepy?
Mobile ads served through public wi-fi and digital OOH are nothing new. But as technology improves and ad options increase, how much can scare consumers off?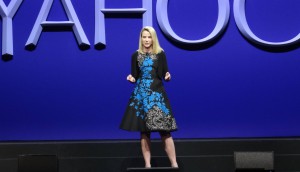 ICYMI: Yahoo to skip the NewFronts, Postmedia VP heads to Canada Post
In case you missed it: For the first time, Yahoo will skip the New York event, OMD will handle media for Vancouver Port Authority and Maria Girimonte will assume a new Post.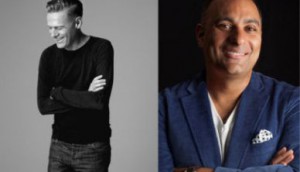 ICYMI: New hosts for the Junos, Twitter adds analytics for Moments
In case you missed it: Brian Adams and Russell Peters will headline the Junos, brands and users alike can track their Twitter Moments, and YouTube breaks down the video habits of working-age women.