Dragons' Den kicks off season six
Scotiabank, Cadillac and Rogers are on board as sponsors for the new season.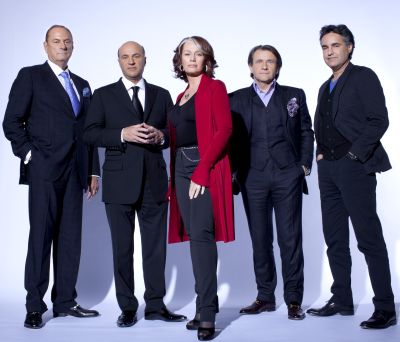 The sixth season of CBC's Dragons' Den kicked-off this week with Scotiabank, Cadillac and Rogers on board as sponsors.
Scotiabank joins the show as a first-time sponsor this year, activating with the help of media agency PHD and creative agency Bensimon Byrne, Jeff Marshall, VP marketing and brand management, Scotiabank, tells MiC.
The sponsorship includes 30-second spots during commercial breaks, being part of the lead-in to each segment and an online contest called "You Be the Dragon," says Marshall.
"Each episode, viewers can go online and pick a pitch that didn't get a deal from the Dragons that they thought should have," he says. "Each episode will have a nominee and at the end of the season the winner will get $50,000 to start their own business. As well, one viewer will be selected to win $5,000 and a trip to Toronto to meet with the Dragons."
Marshall says the show fits with Scotiabank's "builder and establisher" demographic of 25 to 45 year olds, and they also hope to reach small business owners.
Cadillac, who has been a sponsor of the show since the first season, is back this year as the online sponsor on CBC.ca/dragonsden, as well as on the channel's iPad app, Peter Cornu, manager of sponsorships, shows and exhibits, tells MiC. The company's sponsorship is executed with media by M2 Universal.
"We realize that people aren't always going to dealerships when they want to buy a new car," he says. "They are starting online."
Rogers is also back with a sponsorship of the new season, with multiple touchpoints online, including sponsoring the "Where are they Now?" and "Product Pitches" pages on the Dragons' Den website. Their activation highlights products from its mobile and internet offerings.
Alan Dark, executive director, CBC Revenue Group, tells MiC the show skews a bit younger than much of the channel's prime-time lineup, focusing on urban professionals in Toronto, Montreal and Vancouver.
"Along with the managers, owners and professionals that the show attracts you can see from some of the people coming to the table with business pitches that the show also has mass appeal," he says.
Dragons' Den airs Wednesday at 8 p.m. on CBC.