Specialty channels siphoning lost Hockey Night in Canada viewers
The NHL lockout has Canadian eyeballs moving to Teletoon and YTV to watch movies, The Comedy Network for laughter, and Sportsnet and TSN.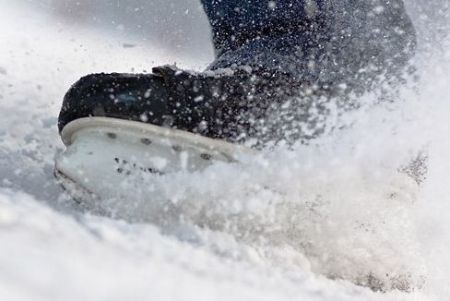 Those legions of lost Hockey Night in Canada viewers haven't really gone anywhere during the NHL lockout. They're still mostly seated in front of the TV set, watching The Big Bang Theory re-runs on CTV, or specialty channels on Saturday night.
CTV has run the BBM Canada data and said Saturday night viewing has only dropped 5% since the NHL lockout took live hockey games out of the mix for Canadian TV viewers, compared to 2011 viewing levels.
And the league work stoppage has the CBC heavily bleeding viewers of Hockey Night in Canada, retaining only 11% of its traditional audience as it airs re-runs of classic hockey games on Saturday nights.
The big winners in the race to snag mostly male TV hockey fans are specialty channels, as they air movies, other TV sports and comedy fare.
Canadian English specialty services alone have grown their viewership by 20% by attracting just over a third of Hockey Night in Canada viewers, according to CTV's BBM Canada data.
Movie viewership is up Saturday nights on YTV, Teletoon and ABC Spark.
Viewership is also up on The Comedy Network after it doubled the number of The Simpsons episodes to four.
And Sportsnet did well airing The World Series, while TSN has drawn added eyeballs with live NASCAR and CFL events.
Back on the main conventional networks, CTV has seen a 61% increase in Saturday night viewership with Big Bang Night on CTV.
The network said the block of re-runs has attracted an additional 315,000 A25-54 viewers and 552,000 total viewers in the 8-10 p.m. timeslot on Saturday nights.
From Playback Daily