Big brands tease Super Bowl spots
Budweiser has hockey, Lay's is featuring Martin Short and McDonald's Canada is bringing its question and answer campaign to TV in teasers around their Canadian game day spots.
Between encouraging social media sharing and the fact that commercial time during the big game costs more than the budgets for some movies, it makes sense that brands release previews or trailers teasing out their game day spots prior to the Super Bowl.
Lay's, Budweiser and McDonald's Canada have done just that, releasing details around their Super Sunday spots yesterday. Hyundai has taken the reveal a step further, releasing its full game day spot, "Gaspocalypse" earlier this week.
McDonald's Canada will launch a new spot, called "One at a Time" during the first quarter of the Super Bowl that showcases some of the frequently asked questions and answers provided during the first eight months of the QSR's "Our Food, Your Questions" program.
A teaser to the new McDonald's spot will go live tomorrow morning on its YouTube channel, with a release from the brand saying the new work from Tribal DDB will include answers related to the brand's Big Mac secret sauce, what's in a Chicken McNugget and if its burgers are made with real beef.
McDonald's has also bought airtime during the fourth quarter for its "Around the World" ad, which was developed by Cossette to showcase the universal appeal of the brand last spring.
Previewing its fresh Canadian work is PepsiCo chip brand Lay's, which will be launching a new campaign during the Super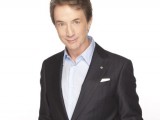 Bowl halftime show, featuring Canadian comedian Martin Short revealing a contest the brand will be hosting throughout 2013.
"The Lay's brand is always looking for new ways to engage with Canadians," says Susan Irving, director of marketing, PepsiCo Foods Canada, in a release. "The ad launching on Sunday will be the start of an exciting and new interactive program for Lay's chip lovers all across Canada."
Budweiser is going the hockey-centric route for its Super Bowl spot again in 2013, following up last year's "Flash Fans" campaign with three 16-second spots teasing out its new work. Another hint at their new work? A release from the brand says the campaign will feature a piece of "must-have hockey gear that will help Canadians celebrate hockey's most exciting moments."
The Super Bowl airs on TV and online with a live stream on CTV and CTV.ca this Sunday, with pre-game coverage beginning at 11 a.m. and kickoff happening at 6:25 p.m. between the San Francisco 49ers and Baltimore Ravens.