Blue Ant shares branded content success story
At the Havas Collaborative Alliance, Blue Ant Media's Ryan Fuss effuses about the power of partnerships and his company's success working with Starcom, Cheil and Samsung.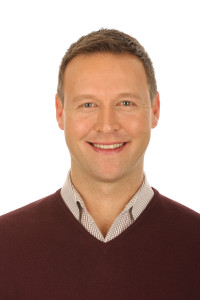 Ryan Fuss, vice president digital solutions, Blue Ant Media, delivered a talk at the Havas Media Canada Collaborative Alliance forum earlier this week, outlining a successful branded content campaign his company undertook with their partners and built from the ground up together. It was part of a series of talks that suggested that marketers shouldn't be afraid to innovate in Canada.
Blue Ant, working with media agency Starcom MediaVest Group, creative agency Cheil, and sponsor brand Samsung, created a suite of talent search programming called "Infinite Possibilites." A nation-wide talent search formed the basis of video content on multiple Blue Ant platforms viewed by 1.6 million Canadians. In addition to driving over 28 million impressions, it helped launch the careers of emerging Canadian talent, like BMX rider Darcy Peters who, after filming a special for radX, was signed to a sponsorship deal with Encore bikes.
Along the way, the partnership with Samsung allowed Blue Ant to launch their AUX music magazine brand on the Android platform where it quickly became the most downloaded music magazine globally on Google Play (it remains the #2 most downloaded app overall on Play).
At the same time Samsung Canada saw an increase in sales of their Galaxy S4 smartphones over the previous version's launch. The program was such a success, Samsung took notice and has begun pursuing similar programming in the United States and other markets with Blue Ant as a key partner. The key to success, Fuss explained, was bringing all the partners in on the ground floor and working together every step of the way.
"You've got to think big and you've got to find like-minded partners who want to entertain customers just as much as they want to sell them something," Fuss tells MiC.
"The power of the partnership happens when you take [all partners] collectively coming together for a common goal and common KPI. I think this program is a testament that that can work."
Other speakers at the event included:
Yvan Ouellet, executive VP, Hexoskin, showcased a shirt that measures a wide range of body metrics, something only previously possible with intrusive sensors. The new wearable technology is machine-washable and a version is currently being developed for astronauts to wear aboard the ISS. Ouellet spoke enthusiastically about marketing the project to marathon runners and interest from sports broadcasters for an extra stream of data to analyze, hinting at sponsorship opportunities.
Lesley Conway, SVP Bell Media sales, English Canada, spoke to how premium content continues to drive the conversation across media platforms, and that the challenge for media agencies is to learn how to wrap their message around that content as it exists on different devices.
Brent Bernie, president comScore Canada, pored over mountains of data that revealed a number of interesting observations about consumer viewing habits when it comes to multi-tasking on multiple screens. Chief among the findings he presented were that mobile viewing doesn't cannibalize TV viewing, if anything has an additive effect. Bernie also shared that comScore's cross-platform data for Canada will be available for clients in Q2 2014.