What's the ROI on the Olympics?
Industry execs from MediaCom, Media Dimensions, OMD and ZenithOptimedia on the potential of yesterday's Olympic deal.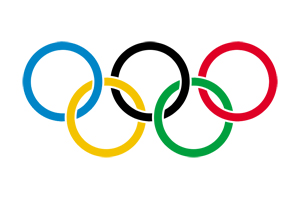 The CBC announced yesterday that it had locked down rights for both the PyeongChang 2018 Olympic Winter Games and the Tokyo 2020 Olympic Games, sharing the coverage with Bell Media and Rogers Media.
The deal follows the CBC working with Rogers to broadcast this year's Sochi Olympic Games across multiple broadcast and digital channels. In addition to bringing in big numbers on TV, the Sochi games broke digital records for the pubcaster, with 325,000 viewers tuning in to see the Canadian women's hockey team's Gold medal game.
Between time differences, the CBC's evolving multi-platform strategy and the multiple partners in the deal, there will be no shortage of cross-platform content in the 2018 and 2020 Olympics. Sharing content across screens was a strategy that Eric Orticello, VP, Media Dimensions Limited, says allowed clients to hit multiple demos during the Sochi Olympics.
"While some groups were watching CBC's programming, advertisers could also reach associated targets on Sportsnet," he tells MiC. "This also contributed to overall efficiencies."
Nancy Surphlis, managing director of investments and Sean Dixon, director of emerging media and co-head of Ignition Factory at OMD, told MiC in an email that the ROI on the 2014 Olympics was strong overall, with the strength of the Canadian women's and men's hockey teams putting it over the edge.
Orticello says its clients also saw good brand sales metrics and sales performances that exceeded projections during this year's Sochi Olympics.
"Audience, programming, and delivery shortfalls were proactively forecast and addressed," he says. "Everyone had their eyes on CBC as the comeback kid to make sure they hadn't forgotten their roots, and for the most part they stayed true."
Surphlis and Dixon say the CBC investing in future Olympic Games lines up well with the public broadcaster's place in the Canadian media landscape and its plans to become more digital- and mobile-focused.
"Given current trends, there is going to be an increased appetite for content consumption that is additive to traditional channels. CBC's new strategy does consider the future, as most indications suggest that digital and mobile consumption will grow in scale. Consumer media consumption patterns four and six years from now will likely skew towards digital consumption, at the very least, there will be significant demand for the digital option."
Judy Davey, EVP of activation at ZenithOptimedia, says she thinks that the CBC's limited budget means it should be making fewer smaller, more impactful investments, like the Olympics.
"The Olympics allow the CBC to go forward and dig deeper with profiling amateur sports in Canada, leaving professional sports to Bell and Rogers and to a lesser extent Shaw," she said.
Michael Neale, chief commericial officer at MediaCom Canada, says regardless of their digital vision, the Olympic deal makes sense for the CBC, saying the pubcaster should be front and centre for any big events that have the ability to reach mass amounts of Canadians.
"From an advertiser and consumer perspective we are thrilled to see the tripartite in place," he says. "If we for a moment consider that for two weeks you are as a broadcaster in possession of fantastic content that is dominant on the big screen reaching 98% of any demo you care to mention over those 17 days and furthermore guaranteed to drive cross screen adaption to record breaking levels. The Olympics is the gold standard in content and content distribution."
Industry estimates on what the deal for the 2018 and 2020 games cost are between $75 and $100 million. The CBC did not disclose the terms of the deal.