Game over for Super Bowl simsub: media reaction to CRTC decision
The regulator announced the change, which comes into effect in 2017, as part of a series of Let's Talk decisions this morning.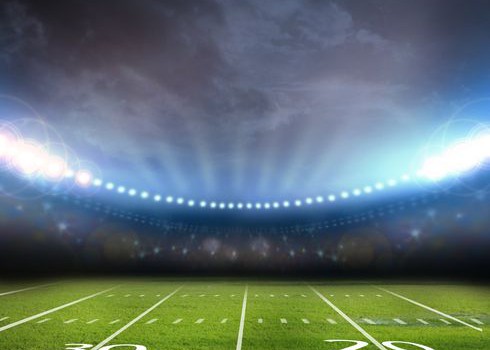 By Matthew Chung and Val Maloney
"This isn't a happy day for Canadian advertising."
Nancy Surphlis, managing director, OMD Canada, summed up industry reaction this morning to the CRTC's move to remove simsub from Canadian Super Bowl broadcasts, beginning with the 2017 game.
The CRTC announcement states that, starting in 2017, Canadian broadcasters will not be able to swap in Canadian commercials during the NFL championship game. Jean-Pierre Blais, chairman of the CRTC announced the decision, which is the latest to come from the regulator's Let's Talk TV hearing this fall, in a speech to the London Chamber of Commerce.
Last year's Super Bowl broadcast on CTV and RDS drew 7.9 million viewers, its second-best ratings performance ever in Canada. It was bested only by 2012, which saw total average viewer numbers come in at 8.2 million.
According to CRTC numbers from 2013, out of a total of 458 complaints from Canadians on simsub, 100 were regarding the Super Bowl ad substitution.
The CRTC's decision doesn't state at what time during the overall Super Bowl coverage simsub must be dropped and U.S. ads allowed. The decision did say that the current Canadian broadcast partner, CTV, is allowed to waive simsub for next year's 2016 broadcast, "if it considers that viewer and subscriber demand warrants such a measure."
The announcement said the CRTC believes it has provided Bell Media with a "reasonable period to make adjustments" prior to the 2017 game. CTV and Bell Media signed a new multi-year deal with the NFL in Dec. 2013, the length of which has not been disclosed.
Though CTV wouldn't confirm prices, industry estimates peg this year's 30-second ads at about $168,000 per spot. Last year's game had a total of 47 commercials during the approximately four-hour long game. Assuming the same amount of ads for 2015, that amounts to a total of about $7.8 million for Canadian advertisements on this year's broadcast on CTV alone.
A statement from Bell Media expressed the company's obvious disappointment with the decision, adding the government is damaging the future of Canadian television, and rewarding U.S. corporations.
"Sure viewers will get to watch Wells Fargo ads in the Super Bowl instead of RBC, or Target and Wal-Mart instead of Canadian Tire," says the statement. "But those advertising dollars will go directly to American companies instead of Canadian content creators and broadcasters. Canadian companies will also have a diminished opportunity to market their products to Canadians watching U.S. ads for products they probably can't buy. It's a troubling approach for a Canadian regulator to take."
During last fall's CRTC hearing, the removal of simsub was repeatedly argued against by both broadcasters and media agencies, with Stuart Garvie, CCO, GroupM Canada, saying the elimination of simsub would cause a trickle-down effect of issues throughout the broadcast, media and advertising industries. Without the revenue generated through simsub, he said, Canadian broadcasters would no longer be able to afford to purchase costly sporting rights, putting national channels at a disadvantage.
Bob Reaume, the Association of Canadian Advertisers' VP, policy and research, called the announcement "disappointing." The ACA, along with the Canadian Media Directors' Council (CMDC), had urged the CRTC to maintain simsub when it presented before the commission in the fall.
"At a time when advertisers in Canada have fewer opportunities to reach Canadian audiences, this decision takes a high-profile opportunity away from them," Reaume says. "This is going to send viewers to the American affiliate that broadcasts the Super Bowl in future years, and those audiences are just not available to advertisers in Canada.
"We should be finding ways to make Canadian audiences available to advertisers in Canada, not the other way around," he said.
Anne Myers, president, MediaVest Canada, says today's decision doesn't appear to take into account the changing viewing landscape, noting the majority of U.S. Super Bowl ads are online in advance of the event.
"The marketplace has changed so much that now most of the U.S. commercials are available online and even before the game," she says. "If you look this week you will see great access on both sides of the border to all of the American commercials. We have no idea what the situation is going to be in two years, so making this decision so far in advance of this event, it seems a little bit premature."
Shelley Smit, president, UM Canada, agreed, saying "it's not clear why the CRTC needs to go to such lengths to expose Canadians to U.S. ads in the game."
OMD Canada's Surphlis echoed Garvie's concerns.
"Live event viewing is where broadcasters are able to hold their numbers, and if we are giving that all back to the U.S., it's going to have huge impact for broadcasters and for clients," she says. "First it's live TV, and then what will happen with the other content? So, when we go down and buy the content in L.A., will broadcasters be reluctant to purchase some of the big ticket programming in case the CRTC decides to change its mind again?
"I don't think we will be able to look at programming and big eyeballs, it will all be fragmented even further," she adds. "Clients look at these big tent-pole events as an opportunity to create water cooler talk. And now with this fragmentation I don't know why Canadian broadcasters would buy the rights to air those programs."