ICYMI: TSN adds more tennis, Atedra picks up publishers
In case you missed it: TSN will be airing more tennis in 2016, Atedra has added to its Quebec publisher list and AdParlour Canada has named a new head of sales.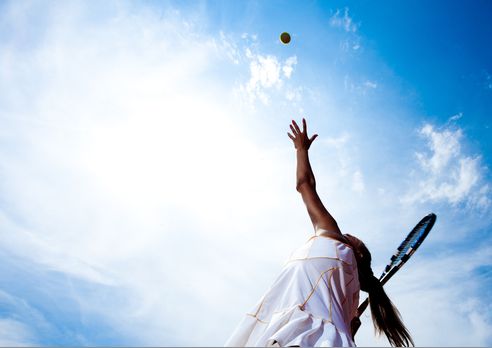 TSN adds more tennis
TSN has secured the Canadian broadcast rights for the slate of ATP tennis tournaments. Those include the ATP World Tour Masters 1000, which features events in Indian Wells, Miami, Monte-Carlo, Madrid and Rome and the ATP World Tour 500, which includes stops in Rotterdam, Rio, Acapulco and Barcelona.
The deal starts in February, and gives TSN rights to men's tennis events each season, excluding those in Canada and concludes with the Barclays ATP World Tour Finals in London. Sportsnet holds the rights to ATP events held within Canada.
Atedra adds to publisher slate
Digital ad network Atedra has added 21 Quebec-focused publishers to its slate. The deal includes sites like Passeport Sante, Divine, Doctissimo, SOS Cuisine, Cuisine AZ and MeteoCity, and allows the company to strengthen its audiences across health, food, news and automotive.
The company says that the deal grows its audience to 6.2 million unique visitors a month in Quebec, a jump of 40%.
Rogers brings customer care to Facebook
Rogers Communications is bringing customer service to a new platform through a partnership with Facebook. Customer care from the telco is now available through Facebook Messenger from 7 a.m. to midnight daily.
Facebook Messenger users can interact with Rogers by searching for the telco within the app. The Facebook partnership is part of a commitment from the telco to overhaul its customer service experience, investing $100 million this year and committing to spend another $100 million in 2016.
AdParlour Canada names new head of sales
Morgan Chapman has been named the head of sales for Canada at social media marketing company AdParlour. Chapman has been with the company since 2013, previously working as sales team lead of the performance marketing group.
Jim Pattison names new GM in Alberta
The Jim Pattison Broadcast Group has announced Bryn James as its new GM for the Central Alberta division.
James has been with the Jim Pattison Broadcast Group as general sales manager of the Central Alberta division for over 11 years and takes over the GM role from Paul Mason, who is retiring at the end of December.
Featured image courtesy of Shutterstock