ICYMI: Twitter's celeb-friendly space, The Masters post growth
In case you missed it: Twitter Canada has opened a Blue Room, The Masters posted higher viewership numbers and digital spend is expected to pass TV in the U.S. next year.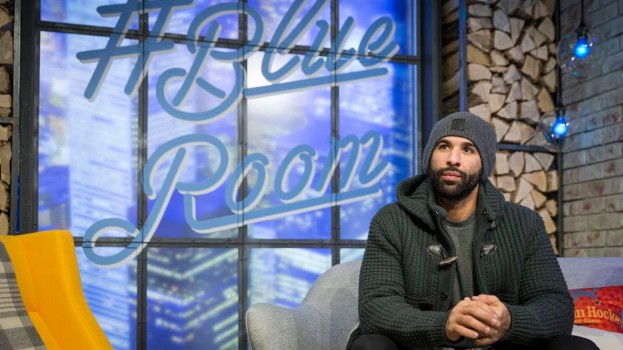 Twitter Canada opens celeb-friendly space
Toronto Blue Jays star player Jose Bautista took some time out of his schedule to be the first guest inside Twitter Canada's new Blue Room earlier this week, hosting a Twitter question and answer session. The space will give partners and VIP visitors to Twitter Canada's Toronto office access to new tools, apps and native content technology. Blue Rooms are also live at Twitter offices around the globe, including in Sydney and Paris.
The Masters post growth
This year's broadcast of the final round of The Masters on CTV, TSN and RDS was watched by an average of 1.5 million viewers (704,000 on TSN, 585,000 on CTV and 242,000 on RDS). Final round viewership peaked at 2.6 million viewers at 6:31 p.m. as eventual winner Danny Willett took his final putt.
Overall the tournament was watched by 11 million unique viewers, up 8% over 2015. The Masters also attracted more than 300,000 video starts through the tournament on TSN digital platforms.
CRTC releases skinny basic numbers
Over 66,000 Canadians have signed up for the skinny basic package that debuted on March 1, according to the regulator. The data was provided by Access Communications, Bell, Cogeco, Eastlink, MTS, Rogers Communications SaskTel, Shaw Communications, TELUS and Vidéotron upon request from the CRTC. It also shows that one out of three Canadians have made changes to their packages by subscribing to small packages or to individual channels offered by those who have rolled out pick-and-pay options.
Play Charging gets fancier
Sponsored smartphone charger company Play Charging has signed a deal with Aerofleet Limousine Services. The deal will make Play Charging chargers available in 250 luxury vehicles across the GTA. The deal means that approximately 1,000 sponsored smartphone chargers are now installed across luxury vehicles in Toronto, Calgary and Vancouver.
VICELAND to air Steinem series
WOMAN, a new series spearheaded by Gloria Steinem, is set to premiere on VICELAND next month. The unscripted series will investigate how violence against women drives global instability, following stories from sexualized violence in the Democratic Republic of the Congo to femicides in El Salvador. It premieres on May 10 at 10 p.m. on VICELAND.
Influicity launches new site
The social influencer platform that works with brands and publishers has a new website that has been developed to give clients a clearer picture of the larger influencer economy and the way in which they can tap it. The service includes a central hub where clients can see and track all influencer relationships, see which influencer is trending by category and what is being said about their brand.
Juniper Park\TBWA hires chief strategy officer
Juniper Park\TBWA made a major investment in its strategy capabilities, hiring Mark Tomblin as chief strategy officer. Tomblin comes to the agency from Taxi, where he worked in the same role. He joins Juniper Park\TBWA on the heels of the agency winning Pfizer's "Global Established Pharma" portfolio of brands in Canada, work for the Canadian Diabetes Association and added CIBC's sponsorship portfolio to its existing brand work with the bank.
NEWS FROM THE U.S.
Digital ad spend to surpass TV in U.S. next year
Though it's already been forecasted to happen in Canada, digital ad spend is expected to surpass TV spending in the U.S. in 2017, according to new numbers from eMarketer. The difference between the negligible, with TV ad spend expected to bring in $72.01 billion, or 35.8% and digital spend to be $77.37 billion, or 38.4%.