ICYMI: Facebook continues mobile growth, Canadian execs shuffle
In case you missed it: 84% of Facebook's Q3 ad revenue was mobile and VP marketing changes at FGL Sports and Unilever.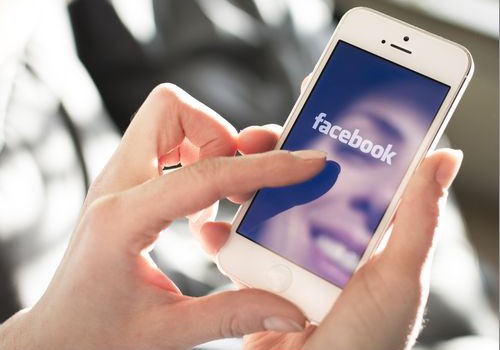 Facebook continues mobile growth
Facebook reported its third quarter results this week, posting a 56% year-over-year jump in revenue from the same period in 2015. Advertising revenue for the period was up 59% to $6.8 billion, from $4.2 billion in 2015. Mobile ad revenue represented about 84% of total ad revenue for the quarter, up from about 78% in the third quarter of 2015. Daily active users on mobile were 1.09 billion for the quarter, up 22% year-over-year.
Laura Desmond resigns at Publicis Groupe
Publicis Groupe's global CRO Laura Desmond has resigned from her position effective at the end of this year. She has been on leave since July because of a family health situation. Rishad Tobaccowala has been working as CRO in Desmond's absence, and will continue in the role.
Ronnie Stanton leaving VP role at Corus
Corus Radio Network's VP of radio programming Ronnie Stanton is stepping down from his role at the end of this month because he is moving to the U.S. to focus on his radio consulting business full-time. Stanton is moving to the U.S. to focus on his radio consulting business full-time, according to a statement from a Corus representative. Though not staying on in his current role, Stanton will be a programming consultant at Corus, working exclusively for the company in Canada. Effective Nov. 25, Dustin Collins, Rock 101′s program director, will takeover Stanton's role as CFOX program director, adding that to his current responsibilities.
Unilever's Ricardo Martin heads to Russia
Ricardo Martin, previously VP of marketing for Canada at Unilever, has left the country and taken on a new role with the CPG giant. Martin has been selected as VP of personal care brands for Russia, Ukraine and Belarus markets. He will also be general manager of Kalina, one of Russia's biggest beauty brands, which was acquired by Unilever in 2011. He had been VP of marketing for Canada since 2014. Unilever didn't respond to requests on who is taking over for Martin in Canada.

Frederick Lecoq moves to Golf Town
Frederick Lecoq has moved from FGL Sports to Golf Town, becoming VP of marketing and e-commerce at the national retail chain. Lecoq had been with FGL Sports since 2012, leading marketing for Sport Chek, Sports Experts and Mark's.
Rethink wins Silk
Rethink has been selected as the creative and strategic agency partner for the Silk brand portfolio in Canada. Following a pitch last month, Rethink will now be responsible for creative development and brand strategy for the entire Silk product portfolio. That portfolio is comprised of over two dozen milk and dairy alternatives, including soy, almond and coconut-based milk, creamers and cultured products.
The agency's first work on the brand is expected to be in market in the first quarter of 2017.
Image: Shutterstock