Nissan aims to align with truck lovers for Grey Cup
The car co is focusing its 2016 activities around promoting its new Titan truck.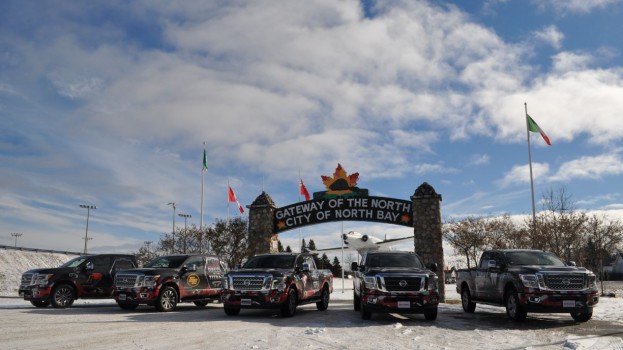 Nissan is hoping to align itself with truck lovers with its 2016 Grey Cup sponsorship.
The car co, which has been a 10-year partner of the CFL, has made its new Titan truck line the centrepiece of the 2016 activations, which end at this weekend's Grey Cup in Toronto.
Steve Rhind, director of marketing at Nissan Canada Inc., said the CFL partnership is its largest sports deal in the market, with the Grey Cup as the largest single activation it does through the year. The deal was organized with media from OMD, sponsorship work from T1 and creative from Juniper Park/TBWA.
Rhind said the goal of working with the CFL this year is to reach Canadians who love trucks, but haven't owned one before. As a newcomer on the truck market with Titan, Nissan only has 1% share in a category that has largely been dominated by domestic brands, he said.
"We think it's our best opportunity to talk to people who haven't had a pickup truck before but have thought of it," he said. "We want to get people who don't already have another brand. Titan events always include a demonstration, because we want people to know it's a serious truck."
Starting at the beginning of the season and running through to the championship game, Nissan's CFL support starts at the grassroots level, with the Nissan Kickoff Project, which provides funding to struggling football programs across the country. The car co also sponsors four CFL teams and activates with dealer events through the regular season.
Nissan Canada's road to the Grey Cup started two weeks ago with the "Rally of the TITANs." The activation had 10 trucks travelling from the east and west coasts of Canada, with a group of trucks for each of the two CFL conferences. Along the way the Titans passed through 88 communities, with drivers completing challenges in an effort to win an additional donation for a Kickoff Project school in their area of the country.
The final challenge happens tomorrow in Toronto, with Grey Cup broadcaster TSN hosts Kate McKenna and Derek Taylor leading two teams of streetside participants outside of the Metro Toronto Convention Centre through challenges like trivia and gathering the most fans for the largest selfie in front of a Titan.
Nissan's sponsorship concludes Sunday at the Grey Cup with the Nissan Titan Street Festival and broadcast spots during the game on TSN and RDS.
Additional sponsors of the 104th Grey Cup presented by Shaw on TSN and RDS this Sunday, include Tim Hortons, Mark's and American Express.