Canadians' number-one music streamer is YouTube: study
A new MTM survey found that while the penetration of audio streaming services hasn't changed much, Canadians are listening to more streamed content per week than before.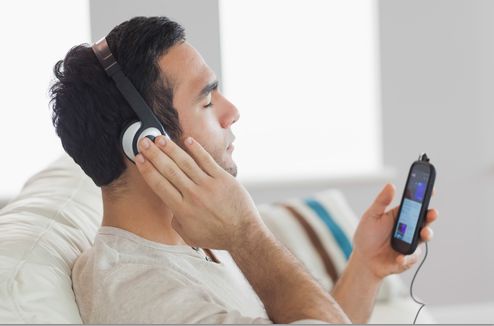 While the overall penetration of audio streamers of all kinds hasn't changed much, a new study by the Media Technology Monitor (MTM) has found that Canadians are just plain consuming more audio content online than ever.
Overall, of the 4,000 Anglophone Canadians surveyed for the online audio study, 67% listen to audio streaming on the platform. That's up only slightly from 64% when the MTM last conducted a study on the subject in fall 2014.
But most generations are reporting far more hours of streaming than before.
Gen Z has seen the biggest rise in consumption of audio streaming over the last two years, moving to 12.8 hours from six. Gen X has also risen to 6.5 hours from 5.6 hours per week, younger boomers (50 to 59) have climbed to 5.9 from 4.8 hours per week, older boomers (56 to 69) to 4.1 from 3.5 and Canadians over 70 to 3.7 from 2.6 hours per week. The only generation to consume slightly less is Gen Y, to 9.2 from 9.4 hours per week.
Perhaps the most popular way to stream audio online isn't through a dedicated audio streamer at all. Of all Anglophones surveyed, 55% use YouTube (53% at the last survey).
This shouldn't come as a surprise, as using YouTube as a music streamer isn't simply a Canadian phenomenon.
YouTube introduced YouTube Music for the purpose of streaming music in the U.S. late in 2015 as a response to the vast number of people who used YouTube for audio purposes. The service operates on a freemium model, with more enhanced features for users of its paid YouTube Red subscription service. YouTube has not yet announced plans to launch the service in Canada, nor has it released numbers on how many subscribers it has in the U.S.
According to the MTM study, the biggest change in audio streaming platform trends is in the popularity of customized music services, both subscription and ad-supported. In 2014, 19% of time spent on audio streaming services such as Songza, CBC Music, Google Play and SoundCloud. Today, that sits at 25%.
The number of these kinds of services has also increased significantly since then — Spotify launched in Canada in September 2014, shortly after the last survey had been released, Apple Music rolled out in 2015 and most recently Bell's custom radio service iHeartRadio went live.
The popularity of other streaming platforms, including YouTube, online AM/FM radio stations (24% from 23%) and podcasts (25% from 22%) remained relatively unchanged.
While students and young adults are the groups most likely to stream music via YouTube, high income earners gravitate most toward online radio stations (31% of people with incomes at or more than $100,000 and 26% of people with incomes from $75,000 to $99,999).
Image courtesy of Shutterstock