Articles Tagged 'CBC Music'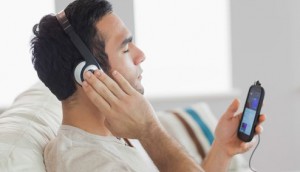 Canadians' number-one music streamer is YouTube: study
A new MTM survey found that while the penetration of audio streaming services hasn't changed much, Canadians are listening to more streamed content per week than before.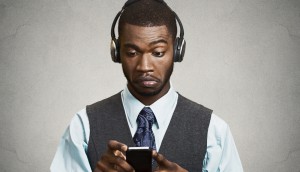 A guide to music streaming services
A comparison of what each digital music service, including the newly available Spotify, offers in terms of audience size, ad options and user experience.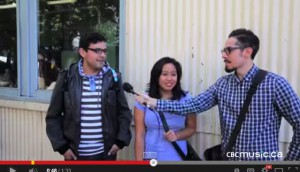 CBC Music changes its tune on YouTube
The corporation's digital music platform is taking video more seriously with new, original content on its channel to attract a younger audience.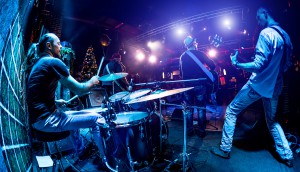 CBC Music, Aux and TD start online band search
The three partners have launched Rock your Campus, a new contest that embraces YouTube's importance in the music industry.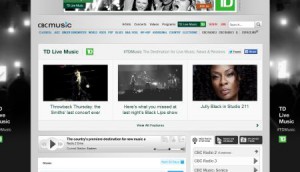 TD partners with CBC Music for online portal
The TD Live Music project includes playlists, videos and news.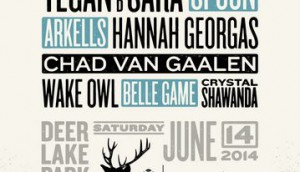 CBCMusic.ca Festival to broadcast from Vancouver
The pubcaster is moving the event to the West Coast this summer, after last year's inaugural event in Toronto.
CBC Music partners with BlackBerry for festival
The tech company had its Keep Moving tour van on site at the CBCMusic.ca Festival, offering demos of the latest BlackBerry products and apps.
CBC Music launches festival
Kicking off with Live Nation, the CBCMusic.ca Festival will be headlined by Sam Roberts Band and take place on May 25 in Toronto.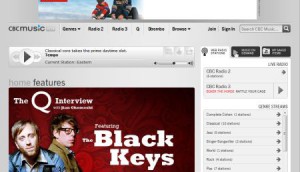 CBC sings a new tune
Aimed at broadening beyond its radio audience, the pubcaster has launched the ad-supported digital music player, CBC Music.