Stop making rubbish ads and know your numbers: BCON Expo takeaways
From media leads and marketers pleading to keep your TV spot off Facebook to the future of influencer relationships, the top tips from this year's deep dive into the world of branded content.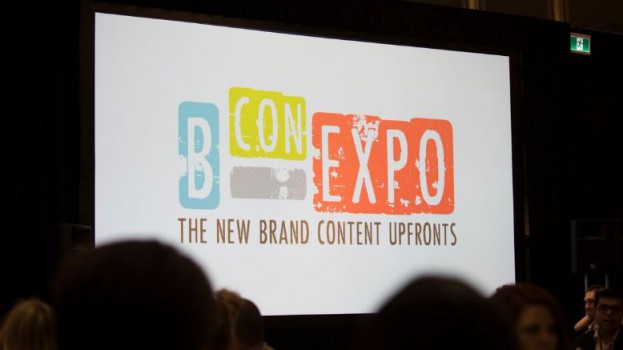 By: Val Maloney, Regan Reid and Harmeet Singh

"For every moment of creative genius there are a million shit selfies." This was the call to arms Tom Curtis, managing partner and head of MediaCom Beyond Advertising U.K., issued to attendees at BCON Expo 2017 in his quest to create branded content that moves the world forward. His words closed a day of expert insights and advice from those at the cutting edge of branded content.
Opening with a deep dive into Marriott's multi-platform branded content program, the day covered topics from insight gathering to influencer programs that broke through, and bridging the gap between unlikely partners like BMO and Vice Media did in order to better reach target audiences.
Read on for our top takeaways from the information-filled day.
Keep an eye on the future, its coming fast
Data will be focused on retention, loyalty and scroll depth rather than click-through rates. The homepage will be basically irrelevant. Digital walled gardens will be doing an even better job at keeping visitors within their ecosystem… Those were a few of the three- to five-year predictions from Sean Stanleigh, managing editor of the custom content group at The Globe and Mail during the media company's upfront presentation. One of his most buzzed about predictions was that there will be a pivot in influencer networks away from value based on the volume of followers and towards the quality of their networks for any given brand partner. Stanleigh also noted that this prediction will mean extra vetting from brands into the influencers that they work with.
Respect your influencer's voice
With influencers, vetting is key, but so is letting go. General Mills' VP marketing Emma Eriksson said respecting influencers' voices and trusting them to know their audience is key to a successful relationship. She pointed to the company's work on Lucky Charms with Vice Media's Matty Matheson, where the influencer created a "Mega Cake" using the cereal. While some rules did have to be followed with the content created (i.e. no swearing), the brand also tapped into Matheson's genuine passion for the Lucky Charms brand and gave him the leeway to create what he said would resonate best with his audience. The original ask had been for a Lucky Charms snack bar, but Matheson was so passionate about the cake that General Mills let him run with it.
Get out of transactional relationships
Building long-term relationships is critical for successful influencer strategies, said Andrew Oosterhuis, director of marketing for Labatt Breweries of Canada. "I'm allergic to transactional relationships. It just doesn't make any sense. If you invest money into one transaction, you're not going to get a lot of long-term value out of it." By developing ongoing relationships with your influencers, he said, you can ultimately produce a more organic result – something consumers are looking for. Again, the key, of course, is to align with influencers who share your passion for the cause. Oosterhuis gave the example of Labatt's hockey influencers, saying that the brand can send them a "case of beer every month" and give them tickets to hockey games and easily continue a relationship with them.
If you can't tell if your content is working then you shouldn't be doing it
That was one of the takeaways from closing keynote Curtis' forward-looking take on branded content. His point was that metrics are advanced enough now that nobody should ever be wondering if their programs are working. He said that all of MediaCom Beyond Advertising's work is looked at through the three lenses: inputs (GRPs, impressions and reach), outputs (media clicks, shares and engagement and business web visits and followers) and outcomes (sales, retention and brand health).
Make your content fit the platform
In a case of BCON Expo déjà vu, one of the lessons that presenters pleaded attendees take back to the office was to create work that fits the platform it's appearing on. Perhaps the issue keeps coming up because, as Curtis said in his closing address, the majority of the industry doesn't attend conferences or think about the future, they just keep things the way they always have been. "They keep pumping out the same ads they have been doing for decades and it's disgraceful," he said.
Labatt's Oosterhuis echoed this point, and argued that too many marketers make an ad for TV and put it on Facebook or Twitter. Marketing needs to be executed differently on every platform or they simply won't work, he said.
Adam Green, Canada creative agency lead at Google drove the content fit point home by reminding attendees to the YouTube upfront that the company is killing its 30-second ad on the platform by the end of the year because of "unacceptably high" abandonment rates from viewers.