How Canadians feel about Netflix and other channels
While most Canadians identify CTV as their "favourite" channel, satisfaction and use of Netflix is on the rise.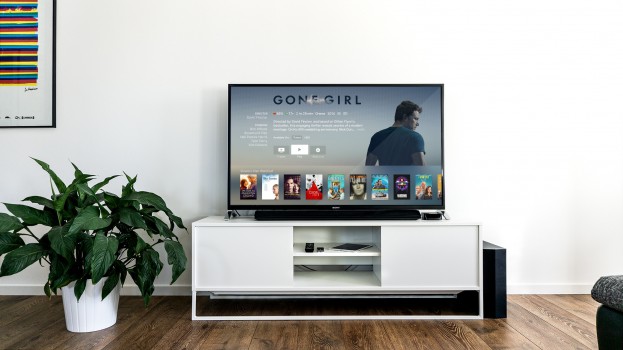 Numbers can paint a pretty clear picture, but how are Canadian television brands ranking in terms of brand affinity?
A new Canadian study by Toronto-based Solutions Research Group asked Canadians to recall their favourite television channels and services, and what they watched most often.
Canadian brands took the top three for overall results — CTV came out #1, followed by CBC, and then Global.
The full ranking is:
1. CTV
2. CBC
3. Global
4. Netflix
5. HBO
6. CBS
7. CNN
8. TSN
9. Discovery
10. History
11. Sportsnet
12. ABC
13. HBTV
14. NBC
15. Fox
16. TLC
17. Food Network
18. YouTube
19. Bravo
20. Space
The Canadian study  polled 1,000 Canadians in October of 2017.
Results differed slightly between men and women. While both genders ranked CTV as their top channel, more men tended to list CBC as their favourite channel than Global, versus the opposite for women. TSN, Netflix, History and Discovery also ranked higher for men, while women showed more preference toward HBO, HGTV and CBS.
But the biggest contrast came among millennials (18 to 34). Netflix ranked as their #1 choice, followed by CBC, CTV, HBO and TSN.
When surveying respondents about their experiences with Netflix, SRG compared results to its previous studies, drawing the conclusion that Canadians had a growing affinity for the SVOD. In the fall of 2017, 68% of respondents report streaming Netflix on a daily basis, as opposed to 58% the previous year.
While most people stream the equivalent of a single episode of a TV show (31% of respondents said they stream 30 minutes to one hour per day), a growing number watch at least two hours (10% in 2017, up from 8% in 2016). The number of people watching three hours or more has also increased to 8% (up from 7%).
Overall satisfaction with Netflix has grown as well. Half of respondents report being "very satisfied" with the accessibility of Netflix (up 7% from separate reports published in 2016). Other elements that prompted increased satisfaction were the quality of entertainment (48% very satisfied, up 7%); value for money (45% very satisfied, up 2%); and ease of search (41% very satisfied, up 7%). The biggest increase in satisfaction was for the variety of content available, with 41% reporting "very satisfied" experiences (up 11%).
Photo courtesy of Unsplash