People Moves: Chameleon Digital, Groupe V and more
A round-up of industry moves from new acquisitions roles to a collective of interns.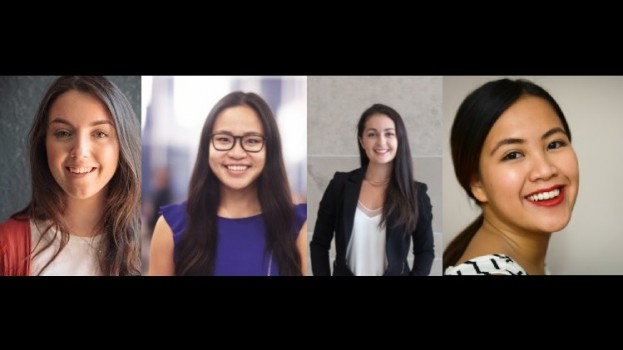 Chameleon Digital nabs new account executive
Online advertising agency Chameleon Digital Media has appointed a new senior account executive. Kevin Au will work with agencies and business trading desks, as well as directly with brands. He will use Chameleon's mobile polygoning location data to create targeted campaigns. Au's previous experience includes Ideon Media and Corus Entertainment.
Global snaps up CP24 host
Global News has a new Queen's Park bureau chief. Travis Dhanraj, who spent five years as a reporter and anchor with CP24, has joined the team at Global. Prior to his days at CP24, Dhanraj worked with CBC in Toronto. He will contribute video content to Global in Toronto, CHEX in Peterborough and CKWS in Kingston, with a strong presence on the Global News digital platform. He will also contribute to Corus' various talk radio stations.
Groupe V creates new acquisitions role
Marie-Sylvie Lefebvre has joined Groupe V Media as its director of acquisitions. It's a new role for the company, which will see Lefebvre work with international distributors to coordinate partnerships for its conventional television network V, specialty channels MAX and MusiquePlus, as well as noovo.ca. Prior to joining Groupe V Media, Lefebvre provided consulting services to Montreal's Encore TV and Datsit TV.
Starcom, Tapped, LinkedIn and Zag Bank select their interns
The M2T Collective – which consists of marketing, media and tech professionals at Starcom, Tapped Mobile, LinkedIn and Zag Bank – has selected its inaugural round of interns. The program was established earlier this year by the four partners with the aim to give all four interns experience on four sides of the media world: the agency (Starcom), the vendor (Tapped), the media platform (LinkedIn) and the client (Zag Bank).
The four appointees are (pictured left to right) Megan Purcell, who recently graduated from the University of Liverpool (and spent one semester in Toronto at U of T Scarborough) with a bachelor's degree in marketing; Serena Kung, who just completed her honour's degree with Western University's Ivey School of Business; fellow Ivey graduate Ioana Diaconescu; and University of Calgary graduate Bianca Velasco. They begin their internships this month and will rotate through the various partners, spending three-month periods at each company.