Fall TV: The complaint line
Experts express their complaints about TV buying and the networks respond.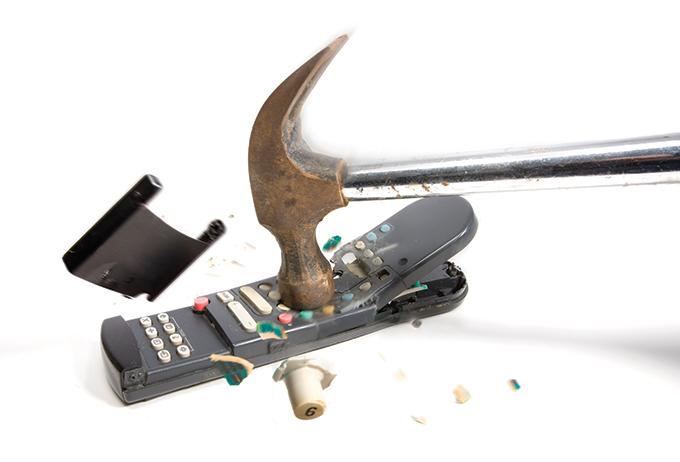 This story originally appeared in the Summer 2018 issue of strategy.
No matter how flashy your Upfront is (or how many celebrities you roll out), you can't please everyone – especially media buyers. Every year, strategy lends an ear to the industry to hear their gripes about TV buying. What needs to change? What's confusing? And what's driving them utterly mad? Then, we share their complaints with the networks and see how they respond.
Complaints and responses have been edited for clarity and length.
Falling Audiences and Rising Prices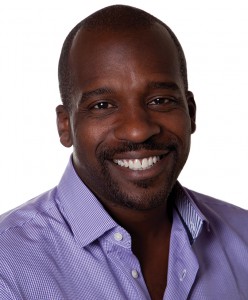 The Complaint:
"More and more viewers are moving away from ad-supported TV to Netflix, and the like. This shift is leading to a scarcity in TV ratings, which in turn drives media pricing higher as networks claim 'high demand' on the remaining inventory (or use up a lot of the inventory to make good on audience under-deliveries). When is the industry going to address the issue of continually declining ratings? Higher pricing to compensate for this decline is not a sustainable model moving forward. What are you doing to address this trend which, if left unaddressed, will eventually end up driving advertisers to look elsewhere for audiences?"
Richard Ivey, chief procurement officer, Media Experts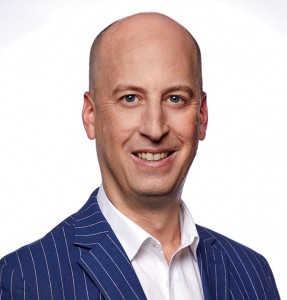 The Response:
"The fact is, TV and premium content delivers the best value for your media dollar. Increasing media investment with cross-platform premium content accelerates growth… We [Bell Media] grew our lead by 12% and now sit 45% bigger than our next competitor. That's great audience momentum. And, while technology has given people a lot of choice, television still reaches 95% of Canadians and the vast majority of that is live. People shouldn't be distracted by the noise in the marketplace that says otherwise."
Stewart Johnston, president, media sales, marketing and TSN at Bell Media
Buyer and Seller Gobbledygook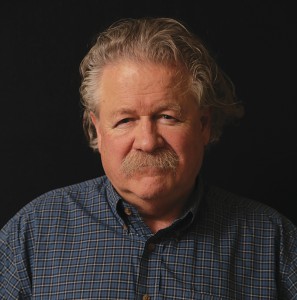 The Complaint:
"The language of planning, buying and selling TV is changing. It has become more opaque, mysterious and vague with the passing of each season. For example, I recently received in an email: 'STB data helps inform along with other digital and TV data flags,' actually means: 'STB data provides insights." I think. How about: 'TV schedules are optimized to align to a specific strategic audience target defined by the client.' Which I believe means: 'The schedule reached the target.' And "data-enabled linear TV buying" means, well, I'm not sure what it means. Only the very boldest in meetings say, 'Sorry. I don't understand. What do you mean?' Let's keep things simple. Just because it's simple doesn't mean it's not smart."
Rob Young, SVP, planning services, PHD Media
The Response:
"Agreed. As we modernize TV with new data sets, automation and eventually self-serve buyer interfaces, we will have to think about simplifying the process for our customers. A key thing that the big digital social platforms have done over the last few years is offer scaled products that are easy to buy. We're replicating that."
Jon de la Mothe, senior director, ad product and operations, Rogers Media
Why Not Work Together?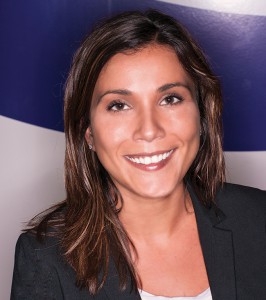 The Complaint:
"The TV industry is waging a TV-versus-digital war by expropriating digital terminology. There is so much the TV medium could do while staying in its own lane, such as: reducing and reformatting ad loads, customizing co-branded content, connecting with viewers in a visceral way through good old-fashioned storytelling and, above all, focus on reach. Reach is TV's unique selling point."
Melissa Kotsopoulos, VP director, trading and analytics, PHD Media
The Response:
"We don't think about it as TV versus digital, but TV and digital. How do you understand a common audience segment and their collective behaviour across [all] platforms? With those insights, you can tell a big and beautiful brand story with a 30-second TV spot, and follow that up the very next day with offer-based creatives targeting the same people on digital platforms."
Rogers' Jon De La Mothe
The Complaints:
"The merging of set-top box and mobile engagement data has certainly opened the door for us to optimize our media purchase decisions on multiple platforms. The opportunity lies not only with a standardized measurement and contract system that is device-agnostic, but also to make these data points a metric that can be traded on."
Trevor Clark, director of trading, Mindshare Canada
"The sooner the broadcast industry's 'Working Group' can use set-top box data to enhance Numeris PPM data, the better. We're a small country. We've always needed to cooperate. We invented co-ops like Numeris. Broadcasters need to work together and utilize their STB data in a more robust and unified way."
PHD's Kotsopoulos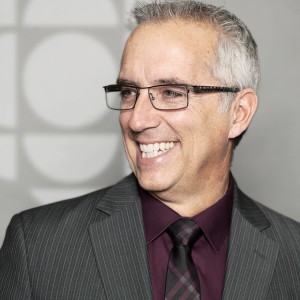 The Response:
"There is a definite need for the whole broadcast industry to work together to provide a unified, standardized approach around STB data. Numeris is right now playing a role in trying to define what that means, but the reality is we are living in an ecosystem that is dominated by vertically integrated companies. Between media and telco, there are sometimes competing interests around what's needed. But I agree that as an industry, we have to get together to enhance that. But if we want to talk about STB data and the approach and work that's required around it, then we can't be saying the language around TV buying has become too convoluted. STB data is going to be one more means of refining target and data around TV consumption."
Jean Mongeau, GM and CRO, CBC
The Complaint:
"U.S.-based OTT vendors are on the rise within our borders and they seem to be surpassing the VOD services offered by Canadian BDUs – with dynamic ad insertion only available within Ontario. There is a real opportunity for Canadian BDUs to innovate in the VOD space so that brands can increase their investment with local programming."
Ricky Lui, director of trading, Mindshare Canada
The Response:
"We can target ads to our current VOD service now, however there is no question that it's not with the same capability that we can offer on IP-based services. At Rogers, we recommend advertisers use advanced data to understand the likelihood that a consumer will receive their messages on current linear platforms, and look to IP-enabled services to immediately take advantage of dynamic, localized, and data-driven targeting."
Rogers' De la Mothe