ICYMI: Hasbro/eOne deal under a microscope
Plus, CBC North reverses a controversial radio decision, Rogers Ignite adds Prime Video and more.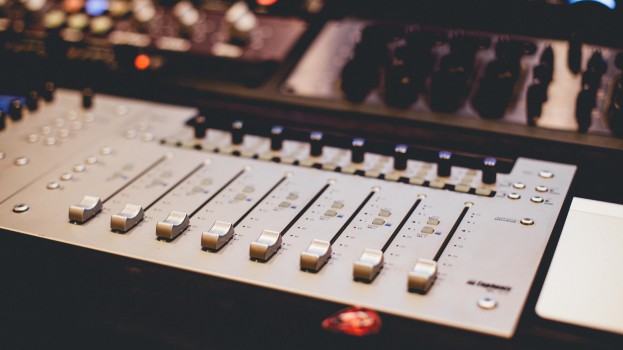 Hasbro acquisition of eOne to be examined
Competition and Markets Authority, a competition watchdog in the U.K., said this week it will look into a deal between Hasbro and eOne that sees the toy company acquire the Toronto-based studio for $5.32 billion. Initially set to close during Q4, the transaction will likely be delayed as the CMA investigates whether the deal leads to a "substantial lessening of competition within any market or markets in the United Kingdom for goods or services." If so, a more in-depth assessment will follow. In Canada, the deal was approved by the Ontario Superior Court of Justice and by eOne shareholders who voted unanimously in favour.
Read more details in Playback.
CBC North reverses decision to amalgamate
A decision to consolidate news reading positions in CBC's northern stations was reversed following swift backlash from both staff and listeners. On Monday, it was announced the English morning newscasts in Yukon, Northwest Territories and Nunavut would be read out of Yellowknife. Opposition was strong and included Yukon premier Sandy Silver who called on other premiers to address CBC president Catherine Tait, saying the culture and communities in each region would suffer in already underserved markets. On Thursday, CBC North managing director Janice Stein said the proposed changes had been scrapped.
Rogers IPTV service to offer Amazon Prime Video 
Ignite TV, Rogers' IPTV service has expanded its offerings to include the Amazon Prime Video app for Ignite bundle customers who also have an active Prime membership. Eric Bruno, SVP of 5G, content and connected home products said this is the beginning of an ongoing expansion of content offerings. Customers will be able to use advanced voice technology to access the Prime Video catalogue including Amazon Original series.
CTV's Power Play names veteran journalist as host
Evan Solomon, national affairs specialist for CTV has been named the new host of Power Play following the news of Don Martin's retirement from the political program earlier this month. As the current host of Question Period, Solomon will maintain that post as well as his new talk radio show, Overview with Evan Solomon. Wendy Freeman, president of CTV News said the Gemini Award-winning journalist and author was the "natural choice" to host the show given he has been "deeply embedded into Ottawa's political scene over the last several years on behalf of CTV News."
Corus radio personality to retire after nearly four decades at the mic
Jon McComb has announced that after 36 years at the helm of The Jon McComb Show on News Talk 980 CKNW in Vancouver, he will retire next month. McComb, whose voice has been heard on Montreal, Arizona and Oregon air waves began with CKNW in 1983 as a news reporter. In a tweet the talk radio host joked that, "the time has come for me to stop getting up for work at 3 a.m."