ICYMI: Farewell to the Farce, Lainey Lui to helm etalk
Plus, CBC names Chris Howden the new co-host of 'As It Happens' and Wattpad goes east.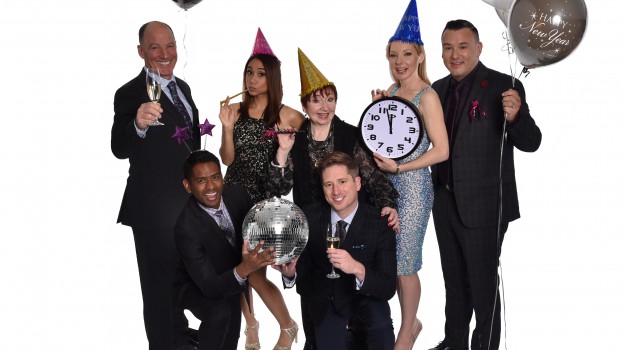 Air Farce takes its final bow
After 46 years on both radio and television, Canada's longest-running sketch comedy show will take its final bow after its New Year's Eve special airing Dec. 30 at 8 p.m. Founded in 1970 as a comedy sketch troupe, Royal Canadian Air Farce ran as a CBC radio series from 1973 to 1997 and as a CBC television series from 1993 to 2008. Since 1992 Air Farce New Year's Eve has been a staple holiday tradition featuring Canadian politicians, athletes, TV personalities and musical guests. Founding member and executive producer Don Ferguson said, "Air Farce New Year's Eve is a love letter to our fans," that will poke fun at the year's biggest stories while bidding a final farewell, "to express our heartfelt thanks."
Lainey Lui takes the reins at etalk
etalk senior correspondent Lainey Lui (The Social) will step in to co-host the entertainment news show with Ben Mulroney while his co-anchor Danielle Graham takes maternity leave. Lui will join Mulroney as the show prepares for a trio of specials airing throughout the holidays. Also taking a new role on the etalk team is reporter Sonia Beeksma who joins the team from CTV Morning Live in Vancouver. Beeksma, a former traffic and news reporter with CKNW 980 ad Global BC, begins Jan. 8.
Wattpad sets its sights on Halifax
Wattpad, the Toronto-based storytelling platform has selected Halifax, Nova Scotia as the city for its second headquarters. The decision was met with some controversy as the company, initially looking to expand into Calgary, said concerns over Wexit and recent cuts the provincial government made to tech tax credits prompted the company to go east. In Halifax, Wattpad will work out of the Volta innovation hub downtown. The company also has offices in New York, L.A., Mumbai, Hong Kong, Jakarta and Manila.
As It Happens welcomes a new co-host to the mic
For nearly two decades Chris Howden has worked behind the scenes on CBC Radio's As It Happens and beginning Jan. 6 the head writer will join co-host Carol Off on the mic. The longtime CBC journalist (Sounds Like Canada, This Morning, Living Out Loud) has filled in as co-host over the years in addition to writing scripts for the current affairs show, on the air since 1968. Howden fills a seat vacated by former co-host Jeff Douglas who left the show in May to host Mainstreet, CBC's weekday afternoon show in Halifax.