MiC Roundtable: What's happening with influencer investment?
As the focus hones on what's new and now in investment, the spotlight shines on influencers – and how agencies are handling them in the new decade.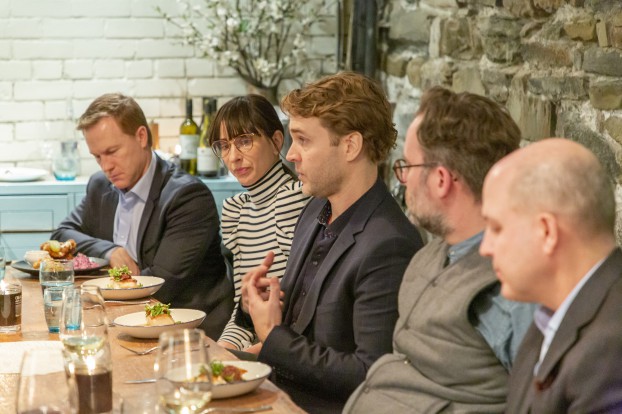 Only a few years ago, influencers were all the buzz. Brands were willing to pay top dollar to get the likes of Lilly Singh and PewDiePie singing their products' praises.
But now, that market is increasingly crowded, and the digital landscape is increasingly fragmented. Add to that the other challenges brands are facing – driving trial in a disrupted category, building an e-commerce strategy – and suddenly the way influencers fit into the media script has changed. That was just one of the topics discussed in MiC's most recent roundtable.
The event featured agency and brand marketing leaders discussing what elements of media planning they're re-examining for 2020. This is the first in this year's series of roundtables which will focus on the new challenges of planning at all levels.
Present were Sarah Thompson, CSO at Mindshare, Scott Stewart, president at VMC Media and VMC Digital, Alison Gordon, CEO at 48North, Jon Mamela, CMO and EVP of Tourism Toronto, Wes Wolch, CSO at Cossette Media, Cynthia Steele, VP of strategy at Reprise and Jackson Hitchon, senior director of marketing at Hershey. Moderating the discussion were Media in Canada news editor Bree Rody and strategy SVP Mary Maddever. Also present were The Globe and Mail CRO Andrew Saunders and managing director of ad products and innovation Tracy Day, as well as strategy associate publisher Lisa Faktor and editor Jennifer Horn.
Responses have been condensed for clarity and length.
Rody: I've been reading a lot lately about the return to mass. It might always come back to 60/40 anyway, what does long- and short-term planning look like these days? How do those approaches change?
Wolch: Look at the short-term pressures that most clients are under quarter-to-quarter. They're looking to demonstrate growth. Those pressures on sales or acquisition or whatever it might be, are really really important. But if you lose sense of the long term and building your brand for the long-term as well, then you will be an acquisition-driven brand which will turn into a value-based brand.
Thompson: Or a promotion-based brand.
Wolch: And so when we think about planning, we actually start with the consumer and work our way back, and we don't think about it as a channel plan or a media plan. We think about it as audience planning. So the cannabis space for example, you have people that could be regular users, with decades of experience, or you might have someone like my parents who are like, "Oh, this is back and now I don't need to know my high school person, I can just go into a store." Think about the journey that they're on, the education that they need in order to select the product that is right for them to have a positive experience.
And listen, every channel is going to get pulled back on. We live in an age where the fragmentation of media has never been larger than it is. And you've never had a consumer that is more ad-averse.
Maddever: Jackson, you did some very different programs last year, including some things people hadn't done before. So I'm curious how you approach and de-risk novel media choices. Because it doesn't seem based on any historical model.
Hitchon: If it's a brand that has longevity, and we're just trying to have a long-term play against it, like a Reese, for example, that allows us the latitude to take more risks. And so by putting the Reese movie out on Crave with ASMR, that was a big bet for us.
In this particular case, [the brief of] "get younger," led us to ASMR. We were just agonizing over six-second bumpers, and talking about, 'how do we get them to finish the 15-second spot?'. So we built a 90-minute movie, and the average view time was seven minutes. So that was a huge win for us.
But on the other hand, if we're trying to drive innovation, that is more instantaneous and has to be more short-term. We're discussing the pressures of the retailer to hold that shelf space, you don't have the privilege of taking some of those risks. You need to drive trial right now and prove that you deserve that shelf space before you get kicked off. So in that case, we're driving awareness, we're driving trial, and it's much more product focus, new news, back to the basics on that.
Steele: We [Reprises] did have the privilege of have actually contributing to the research and data behind that [campaign] to make sure that it was the right space for your consumer. We go in and we look at: what is the social trending around the ASMR space and what is the search volume behind that and what audiences are partaking in it. So we can talk about educated risk to understand that this is the right place to play. I think it's that balance of having that innovation mindset, but also doing the rigor to ensure that it is not a guess. But that it's a data-informed opportunity to capitalize.
Hitchon: Yeah. 100%. We're not we're not trying to be first for the sake of being first any longer, or just being wild west, that doesn't get us excited any longer and that doesn't move any needle for anybody.
So what we're expecting is that more disciplined approach with our media agencies, to say, "we understand who your consumer is." And this is why it makes sense. This is the lifestyle. This is how it relates. So ASMR, even though it was brand new to me, I didn't know what it meant, I break it down to what it really was. But then when you start talking about your consumer, how they're engaging with it… that sort of insight coming from the media agency makes the risk much more tolerable.
Thompson: Does that fall into: 'There was a brief and they came up with the idea?' Or was it that you had a framework of how you want to collaborate, work together, and ideas just flowed out of that process of mutual understanding? I ask this question because we're obsessed with briefs and not obsessed with understanding all of the parameters outside of a brief that could potentially be an opportunity that we didn't even know.
Hitchon: So of course there's a brief, and we'll make sure that what we're seeing responds and delivers against the brief. But within our framework, we're saying, 'Tell us what we don't know.' We're seeking that out. And the overall objective of the brief is, in this case, we have a Canadian consumer; we need to reestablish ourselves and make ourselves relevant. Those insights are coming from the media agency in this case and saying, 'this is how you can build bridges with a consumer that you've lost touch with, in a way that they're going to seek you out.' That's what really started the conversation. There wasn't at any point, anyone saying 'We need to get into ASMR, we need to get into CraveTV.'
Thompson: It seems like as agencies, we're also supposed to come up with ideas that move their business forward. And I think there is definitely a reset in that relationship right now happening in our industry. Now it's kind of like we're taking a pause and going, 'let's figure out how we can bring these problems together and actually be a partner and have a dialogue on it.' You [the brand] can say yes or no to it, absolutely, because it's your money, but we're putting it up because we are stewards of your dollars at the end of the day.
Steele: We will oftentimes set time aside in our weeks to work on a non-briefed client challenge that we know they have. There's a tendency for us on the agency side to wait for that brief as our trigger.
Mamela: What do you find in terms of the experience you have with the clients' mindset, between a willingness to take a risk relative to a well-thought-through and analyzed risk assessment Are you finding success? Have you figured out the recipe on where it works, where it doesn't?
Steele: There are certain clients who are more willing to jump in and roll with it. For some clients, the organization that they work within doesn't allow for it. Our success rate has been fairly high for these things coming to market and coming to bear. If we think about what comes out of those sessions, how much drops? 90%.
Mamela: Have you put skin in the game on any of these risks, like, 'Okay, hold back X% of the payment. This is gonna work'?
Steele: Not in that exact capacity. But we do have skin in the game at a broader contract.
Rody: I'm seeing a lot less about influencers playing a big part in campaign strategy, and more around influencer fraud. So when it comes to investments that involve influencers, how have approaches changed?
Thompson: There's less.
Rody: Okay, so I'm not crazy.
Thompson: There's a shift in the dollars. And then you have fraud, and then it's [also] a hefty resource management exercise as well, managing those relationships and getting the content produced. And whose responsibility is it? PR? Creative? Media? Who's accountable for that? What swim lane are they in?
It was a really interesting opportunity to stretch your legs. But even now, the Canadian influencer landscape is kind of nonexistent. You have the classic smaller influencers that might be niche, like the mom blogger who has a really good channel and she has a great relationship with her audience and that's something you definitely want to plug into. And then you look at some of the more affluent influencers that may be connected to media partners. Every single one of their Instagram posts is a different brand. They are now a magazine.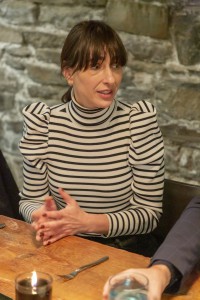 Gordon: My team just presented their marketing plan and they want to do an influencer buy. I don't come from traditional marketing. We don't use data, we don't really know where the consumer is. So they wanted to do paid influencers, and I'm like, "Why?" For me, if you create cool, interesting things, then people respond to that and away you go. And of course, I'm in an easier category. It's cannabis. It's not like, you know, tampons.
In our world where you're starting from scratch, we're not trying to maintain brand position or brand awareness. we're really aiming just for people to understand.
Steele: We have been shifting across our clients' enterprise from a transactional relationship with influencers to moving it more into an ambassador relationship. That's where the value starts to come together. Because I agree, someone holding your product and saying "this is great" isn't going to do the trick.
We've invested in a tool set that allows us to understand the audiences that those influencers are reaching. And we've also invested in developing technology to identify all the activity and fraudulent follows, because again, we want to ensure that the audiences are in fact being reached. We actually fielded a survey. We asked Canadians specifically this in various categories, how much influence influencers really had on their purchase decisions. And what we see is that in particular categories, in apparel, in mom-and-baby-type categories, influencers have a really high influence. They're usually second to word-of-mouth, and I agree word-of-mouth usually comes out as number-one across all categories.
For a while, every brand wanted to activate influencers because it was buzzy and it was the thing to do. And now we're taking it much more just like we would with any other media channel.
Stewart: When we were talking about risk earlier, you know, we're in a pretty punishing and cruel world that doesn't always accept failure. Best intentions to do something authentic can quickly turn into negative brand experiences.
One thing we're not we're not talking about, but is kind of the elephant in the room lately, is in-housing a lot of capabilities. I'm the first one to say, 'Could we operate influencer campaigns? Absolutely.' But within our remit of the things we do, it would probably sit better in a client who has a dedicated community management team with a dedicated PR team, to fall under, and vet it through the lens of  different criteria. We're looking at it from a value or currency perspective. PR looks at things a lot differently.
I've made the mistake of fighting for as much of the share of the pie under my remit, but I'd be the first one to say that to do it, right, we need to sometimes say, 'I can do this work, but I can't do this [other] work as well as somebody with extensive social media experience or a PR agency.'
Thompson: A majority of brands have tremendous fan bases, for whatever reason. Your fans who are advocates for your products and are celebrating your product, we don't spend enough time saying 'thank you' or giving them value back for that exchange.
Maybe they do social affiliate marketing, or it could be somebody who just went to your shop and did an amazing haul . There's opportunities to help that person, monetize that content. Those are very interesting spaces to now explore.
Stewart: That's where you want to get from a marketing perspective, when your customers become your champions, and that's ultimately success. When your fans start becoming your consumer publisher, that's the holy grail, right?
Mamela: We've been fortunate in travel to that exact context. The vast majority of our complete content play within social channels is via aggregated influencers, both micro and macro. Effectively the city speaks on behalf of itself.
Where I've done influencer [strategies] in my past life less, where I'm at now is the melding of publishers with influencers, and our brand being the bridge between the two. So we've taken relatively well-known influencers to work with publishers with whom they didn't have a prior relationship. And that's been providing legitimacy to an influencer that they would normally not have through a well-known publisher, who is looking for that low-cost avenue. We were offsetting part of the expense of that content creation.
It didn't work all the time. But where it did, some of those influencers were more creative than the owned editorial studios that they were trying to build simultaneously.