Articles Tagged 'Cynthia Steele'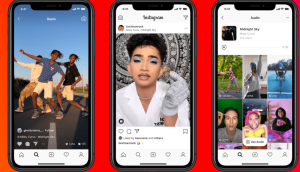 Is Instagram's new feature a reel game-changer?
At first glance, Reels have more than a little in common with TikToks – but that hasn't stopped Instagram from succeeding before.
MiC Roundtable: Impact beyond investment
As the industry braces for even more changes – from cookies to privacy regulation – how are marketers adapting, and how are they leaning on their agencies?
MiC Roundtable: What's happening with influencer investment?
As the focus hones on what's new and now in investment, the spotlight shines on influencers – and how agencies are handling them in the new decade.
MiC Roundtable: The new conversations around investment
The first MiC roundtable of 2020 focuses on what's in and what's out in investment – and the new factors brands are having to keep in mind.