People Moves: Daily Hive, True Media and more
Plus, Reuters and TVA add new leadership, and Brian Cooper joins TheScore board of directors.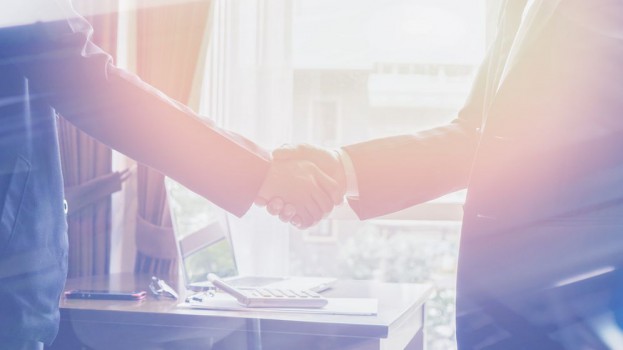 Daily Hive EIC stepping down
Farhan Mohamed, who served as editor-in-chief of Vancouver-based digital media company Daily Hive for the past decade, will leave his role this month. In a memo circulated to staff, Mohamed stated that he would use May as a transitionary month. There is no immediate plan for his replacement, and the company recently implemented voluntary wage reductions among staff, including significant reductions for co-founders Karm Sumal and Manny Bahia, in order to offset revenues lost due to COVID-19 and avoid layoffs. Mohamed said in the memo the decision to step down was his alone, and that "it's time for me to imagine a life outside of Daily Hive."
Reuters adds new head of revenue
Eric Danetz has joined Reuters as its first head of revenue. The new position will give Danetz oversight into all revenue lines across Reuters save for its events business. He is charged with accelerating growth for Reuters' news agency and direct-to-consumer business. He spent the last three years as chief business officer at AccuWeather where he oversaw global revenue-generating products. Now, at Reuters, he will report to president Michael Friedenberg, and will be a member of the Reuters Executive Committee.
True Media welcomes two directors
Michelle Menard and Krysta Patchett have joined independent media agency True Media Canada. Menard, who previously worked with the likes of WS in Calgary and Wavemaker in the U.K., as well as McCann, will serve as a media director. Patchett, who comes from the brand side as a former media director for Mark's, will serve as associate media director. They will both work in Calgary, as the agency aims to grow its presence in the market.
Brian Cooper joins TheScore board of directors
Digital sports media company TheScore adds to its board of directors. Sports marketing Brian Cooper, who is currently chairman of MKTG Canada, is added to the board as the company looks to grow its media and sports betting operations across North America. Throughout his tenure with MKTG Canada, Cooper brokered more than $1 billion in sponsorship deals, and also spearheaded the agency's sale to Dentsu Aegis. Prior to MKTG, he headed up business development and operations for MLSE, and led the launch of the Toronto Raptors' expansion franchise. TheScore recently recorded its second quarter results showing a modest decline in revenues prior to the COVID-19 outbreak and that it anticipates further declines in the spring, although the company told MiC it has not engaged in any layoffs as of yet.
TVA bolsters production leadership
Martin Carrier has been appointed SVP of business development for MELS, TVA's production division. He will officially take the position on Jan. 1 of 2021, assuming the role from Michel Trudel. Trudel's contract expires Dec. 31. Carrier has more than 20 years leadership experience, and recently served as president and CEO of game developer Firma.