ICYMI: Unilever launches North American review
Plus, Quebecor relaunches ad division and TSN expands its 5G interactive NHL broadcasts to the Leafs.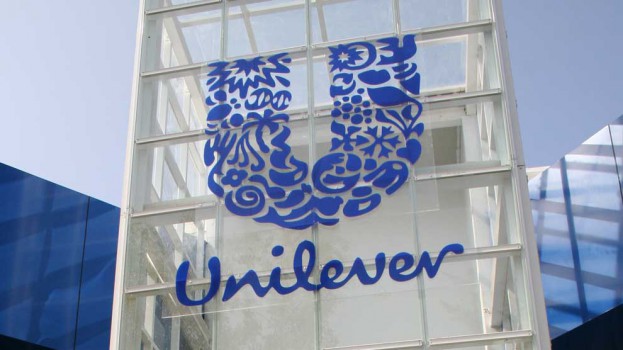 Unilever puts massive media account up for review
Unilever is putting the North American portion of its $4 billion USD global media account up for review. "We are doing a media agency review across many of our markets," Unilever sources confirm. "This is part of our standard process to periodically review, to ensure best in class media agency partnerships."
The multinational consumer goods company's total Canadian spend was approximately $36 million USD in 2019, according to data from market research firm, COMvergence, split approximately 50/50 between offline and digital media.
The last time Unilever put its media account up for review was 2015, a reported year-long process which saw Mindshare retaining the North American business.
Quebecor rebrands ad sales division
Quebecor has relaunched its Advertising Sales division as Quebecor Expertise Media.
Patrick Jutras, SVP and chief advertising officer of Quebecor and Groupe TVA, says the new name and graphic identity "better reflects" what the company provides clients: a "unique and converging ecosystem to optimize our partners' media placements." New media products the company has launched over the last year have included Pause Ad (displayed when a user pauses a video), Natives Tiles (native ads embedded in Quebecor editorial content), Omni-channel Synchronization (timing TV ads to better lineup with a user's search activity online), Receptivity (ensuring mobile ads run when a user is most "receptive") and Radar (delivering digital ads based on geographic location and a user's movement). More new products are currently in development.
The relaunch is being supported by a B2B advertising "Brighter Together" campaign across digital and print, as well as across the organization's newsletter that is sent directly to Quebecor business partners.
TSN gives Leafs fans another view on its games
TSN is expanding its interactive hockey broadcasts to hockey fans in Ontario.
First rolled out last month for regional broadcasts of Montreal Canadiens games, TSN 5G View lets viewers with 5G-compatible devices zoom in and change the angle during gameplay, replays and highlight segments.
The service will now be available to viewers in Ontario covered by TSN's regional broadcast area for the Maple Leafs (which includes most of the province, outside of the Ottawa Valley region), beginning with an April 15 game against the Winnipeg Jets. TSN says the service will continue to expand to more of its regional broadcasts (while Rogers has the national broadcast rights to the NHL, TSN parent Bell Media has been able to secure several regional deals over the years), as well as other sporting events.
With files from Josh Kolm.