Articles Tagged 'Boon Dog'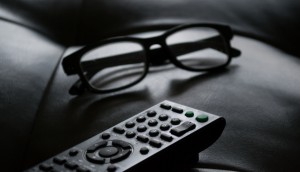 TV providers lost a combined 278,000 subscribers last year (report)
Ottawa-based Boon Dog has found that service providers are losing pace with household growth.
Cord-cutting slowed for first half of 2017: report
Boon Dog's numbers show that Canada's BDUs lost 22% fewer customers in Q1 and Q2, but it may not be part of a larger trend.
Cord-cutting hit a record high in 2016: report
But those who have cut the cord still only account for a small percentage of the total market, according to a report from Boon Dog.
Despite skinny basic, cord cutting on the rise
Cable providers will lose nearly 200,000 subscribers in 2016, according to projected numbers from Ottawa-based Boon Dog.
Report: Canadians start cutting the cord for digital streaming
The Boon Dog report estimates about 5,394 households have stopped subscribing to traditional TV services between November of 2012 and February of this year.
Broadcaster's public benefit spending steady: report
Research firm Boon Dog's study shows broadcasters spent $51 million on Canadian content creation in 2010 to 2011.
TV subscriptions grow despite increasing popularity of Netflix
Canadian TV subscriptions were up 10% in 2011, perhaps calling into question claims that the rise of Netflix means the death of cable service providers.