Articles Tagged 'SportsCentre'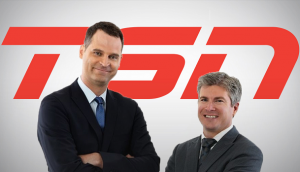 ICYMI: Jay and Dan are coming home, Makeful gets into the culinary game
In case you missed it: Anchorboys Jay Onrait and Dan O'Toole will return to TSN in September, Makeful is launching a new instructional cooking series and Twitter is adding more control for users.
TSN announces sponsors for 2014 CFL season
Moores is on as a new sponsor of the upcoming Canadian football season on TSN.
Mark's sponsors new podcast from TSN
The company is the presenting sponsor for the new offering from Sportscentre's Jay Onrait and Dan O'Toole.