Articles Tagged 'Transat'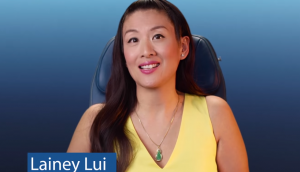 eTalk hosts reminisce with Air Transat
Lainey Lui and Ben Mulroney have signed on for the latest leg of the airline's European promotion.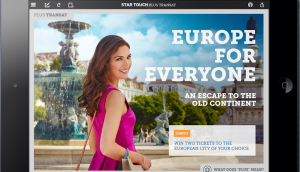 Transat gives viewers a taste of the old world
The travel co is targeting a wider audience with its latest digital series.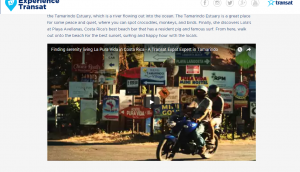 Transat expands its digital presence
The Montreal-based company is enlisting "Expat Experts" to appeal to adventure-seeking, younger travellers.
Transat's deep digital dive
The travel company has partnered with Flare magazine to launch a web series that is a travel-cum-shopping guide.