Articles Tagged 'Facebook'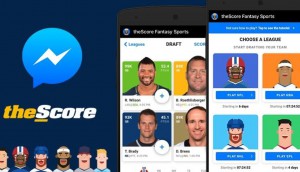 TheScore delves deeper into gaming on Facebook
A new fantasy sports product offers an easy entry point for new audiences as the company continues investing in digital channels.
ICYMI: Meet the new Globe and Mail
Plus, the Facebook Journalism Project pairs with Ryerson, and the latest Canadian theatre stats.
ICYMI: A big move in Montreal for Publicis
Plus, Instagram hits another advertiser milestone, and Carmilla will appear on the big screen for one night only.
ICYMI: Net sales down at WPP, Facebook updates Journalism Project
Plus, Quebecor has invested in a Montreal heritage site and Cineplex has launched another location of the Rec Room.