ZenithOptimedia adjusts ad forecast
The media co has dropped its expenditure forecast following economic slowdowns.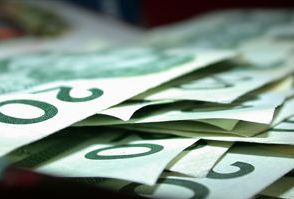 The global offices of ZenithOptimedia have announced a slight reduction in its ad expenditure forecast, dropping it to 3.6%, a 0.5 point drop from its last prediction in July. The dip is a result of slowdowns in economic recovery in developed markets, which have sparked fears of a "double-dip recession," according to a company press release.
The media co has made a similar adjustment to its 2012 forecast, dropping it from 5.9% to 5.3%. The "quadrennial" year is still posting a healthy rate due to events like the 2012 Summer Olympics in London, European Football Championship in Poland and Ukraine and the presidential elections next fall in the US.
Internet advertising is predictably the fastest growing projected medium, expected to jump by 14.6% between 2010 and 2013. Display is the fastest growing segment of the medium, with a predicted growth of 17.2% a year, driven mainly by social media and online video.
According to ZenithOptimedia, the largest projected contributor to global ad expenditure will be television, which is forecast to account for 46% of new ad dollars between 2010 and 2013, according to a release. The medium's share of the global ad market is expected to continue growing from 39.8% in 2010, to 40.5% in 2013.
Magazines and newspapers will continue to decline, with mag ad expenditure dipping by 0.6% a year until 2013 and newspapers dropping 1.4%. By 2013 ZenithOptimedia predicts newspapers will drop to third place in overall ad spend with 17.9% of it, putting it behind the internet.